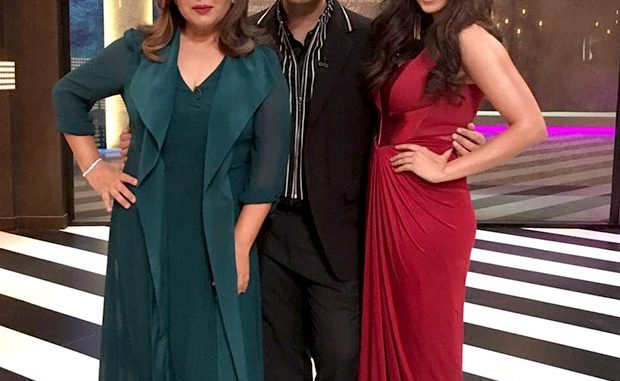 You can publish this article on your website as long as you provide a link back to this page.
This article was last updated on April 16, 2022
A few months ago, filmmaker Farah Khan and the tennis ace Sania Mirza had appeared on 'The Kapil Sharma Show'. The camaraderie shared between the two 'unlikely best friends' viz., Farah Khan and Sania Mirza was something that had to be seen in ordered to be believed.
The inimitable duo Farah Khan and Sania Mirza are all set to appear on yet another chat show. This time round, they will be featured as celebrity guests on none other than Karan Johar's 'Koffee With Karan'. An insider from the show revealed that the 'koffee sessions' shared by the trio of Farah Khan, Sania Mirza and Karan Johar was indeed crackling. During the famous 'Rapid Fire' round, it was Farah Khan who emerged a winner. Farah Khan even shared a photograph with Karan Johar and Sania Mirza. She captioned the photograph as "Shooting 4 #koffeewithkaran with my 2 favourite people @MirzaSania n @karanjohar #wonthehamper".
Shooting 4 #koffeewithkaran with my 2 favourite people @MirzaSania n @karanjohar #wonthehamper ???? pic.twitter.com/So8JUzqUJj
— Farah Khan (@TheFarahKhan) November 7, 2016
Source: Bollywood Masala original article at Check out: Farah Khan and Sania Mirza on 'Koffee With Karan'