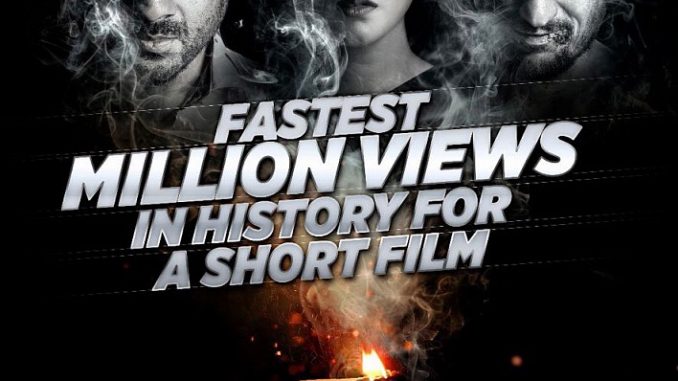 The recently released 20 minute short film 'Raakh', directed by Milap Zaveri has taken the internet by storm. The film has been receiving a lot of love and support from audiences and industry critics alike. So much so that Raakh has earned the fastest million views in 24 hours for a short film!
Team Raakh is delighted by the overwhelming response their film has received. Humbled by the amazing reviews and the historic views on the film, writer-director Milap Zaveri said, "I am grateful for the love and good wishes that have been coming our way. It makes me extremely happy and proud to know our hard work has been applauded and appreciated so much. My heartfelt thanks to fans, critics and the industry."
Raakh starring Vir Das, Shaad Randhawa and Richa Chadha in pivotal roles, looks intense, dark and gritty, but is not just about revenge. The spine chilling scenes also have an emotional quotient attached to it. Breaking away from his image as a maker of comedies, Milap has shown us a completely different side to his film making.
Shattering all preconceived notions, the entire cast has delivered some stellar performances. Be it ace comedian Vir Das portraying a serious, dark and emotional character or Shaad Randhawa, who has pleasantly surprised all with his negative yet parallel lead role. Richa's presence has added value and raised the dramatic impact of the film.
Not only with numbers, but Raakh has also earned a lot of praise from Industry stalwarts on social media. From Karan Johar, Jacqueline, Genelia, congratulating the new Milap on his creative departure to Shaad Randhawa and Vir Das being recognized for their power packed performances by many.
Here's congratulating team Raakh on 1 million views and counting!
In association with T-series and Milap Zaveri (Write Direction FILMS), the short film is produced by Sandeep Kewlani (S.K. Productions), Vardhaman Choksi (Empire Films) and Prachi Thadhani (Waterlilly Films).
Raakh is presented by Officer's Choice Blue and released on the Tseries Youtube channel.