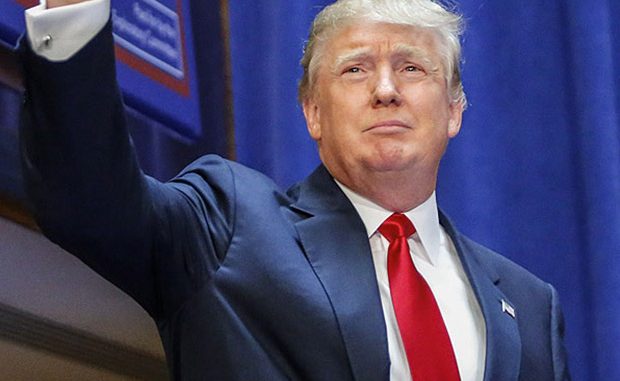 The US Presidential elections 2016 have been dominating the world news for a while now. The biggest news break happened today when Donald Trump won the 2016 elections.
Well, now that Donald Trump has been elected as the 45th President of The United States of America, Bollywood celebs have few words to say about it. We saw some of the mixed reactions from the celebrities. Some have been congratulating him whereas others are just praying for America.
Every racist, bigot & homophobe that voted for him is now going to Realize the difference between election speeches and actual empowerment.
— Vir Das (@thevirdas) November 9, 2016
A quote by Einstein that seems relevant today:
Only 2 things are infinite,the universe and human stupidity. I am not sure about the former.
— Kabir Khan (@kabirkhankk) November 9, 2016
Oh Teri!!!!! Yeh jeetgaya. New president #donaldtrump. Hope all visiting America have got their visas.
— arjun rampal (@rampalarjun) November 9, 2016
I just woke up, I wanna go back to sleep.
— RichaChadha (@RichaChadha_) November 9, 2016
What is most surprising is the entire government system is red now! Trump won't have many hurdles to pass to do anything he wants!
— Sunny Leone (@SunnyLeone) November 9, 2016
Misogyny trumps, racism trumps… everything that's wrong with the world trumps… shame on you America… #DoomsDay2016 #USElections
— Aditi Rao Hydari (@aditiraohydari) November 9, 2016
What a wonderfully apt ending to the most absurd election in American History! Suddenly "Dubya" looks like a statesman!
— VISHAL DADLANI (@VishalDadlani) November 9, 2016
1st world country politics. Sure thing! #Trump
— Mahira Khan (@TheMahiraKhan) November 9, 2016
Am congratulating myselffor predicting a Trump victory✌️️more than 4 months ago..I am throwing a Trumping party tonite
— Ram Gopal Varma (@RGVzoomin) November 9, 2016
One thing is for sure.. it's not #Obama who proved anyone could be president. It is #Trump who has trumped them all! #ElectionNight
— Sophie Choudry (@Sophie_Choudry) November 9, 2016
Dear America , Trump is what happens when you watch too much Reality TV
— Huma Qureshi (@humasqureshi) November 9, 2016
#JustSayin' pic.twitter.com/R8H5eWeXXs
— Athiya Shetty (@theathiyashetty) November 9, 2016
Trumps' first challenge will be managing hate filled people who now feel entitled! From needed votes, They are now a risk to his presidency.
— Vir Das (@thevirdas) November 9, 2016
Source: Bollywood Masala original article at Bollywood celebs react to Donald Trump's Presidential win



Loading ...