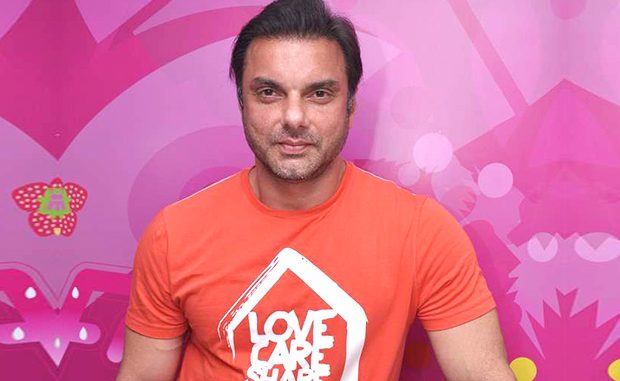 Earlier we had reported that Tubelight is being shot in some of the coldest areas in the country. The film, which is a period drama, apparently has Sohail Khan playing a military officer and now we hear that the actor suffered an injury whilst shooting the film.
During the Manali shoot schedule Sohail Khan ended up hurting himself and the crew initially was scared that the actor had broken his leg. However, laughing it off, Sohail clarified that it wasn't as dramatic as a breaking a leg but he suffered a muscle spasm of sorts whilst running up a slope. He agreed that he did end up tearing some muscle fibres but at the same time he also asserted that he was treated immediately for the same. Elaborating on the kind of care he had to take care whilst shooting, Sohail added that he gives all the credit to ice pack treatment between shoots, medication and physiotherapy. In fact, talking about how it proved beneficial, Sohail also expressed relief over how he could complete the shoot and return to Mumbai.
Tubelight is a period film that is said to trace the era of Sino Indian war and has Salman Khan playing the protagonist. Directed by Kabir Khan, the film marks the Bollywood debut of Chinese actress Zhu Zhu. After wrapping up its major schedules, the team is now gearing up to finish the last leg of the film.
Source: Bollywood News original article at Sohail Khan gets injured while shooting for Tubelight



Loading ...