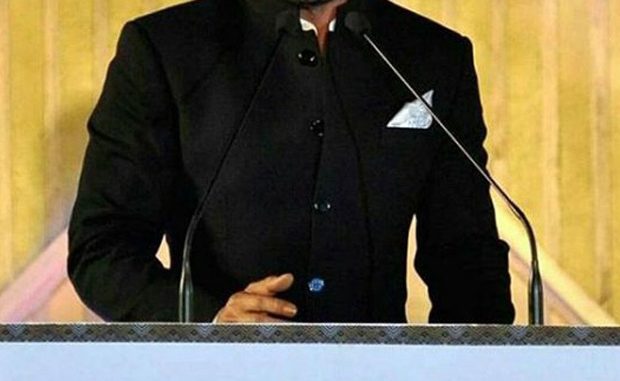 Shah Rukh Khan is known to be an excellent host and his orating skills are often the talk of the town as he charms his audience with his wittiness. On Friday, Shah Rukh along with Amitabh Bachchan, Kajol and others inaugurated the Kolkata International Film Festival 2016.
At the festival, Shah Rukh Khan tried speaking Bengali which sounded funny to many. The superstar expressed that he was afraid of fumbling since if he ends up saying something wrong, Jaya Bachchan would 'spank' him. Addressing the massive crowd, he tried his hand at the language and said, "Kolkata ashbo kintu Bangla bolbo na eki kokhono hoye?"( "How can I visit Kolkata and not speak Bengali?")
Chief Minister Mamata Banerjee, who is extremely fond of Shah Rukh Khan, couldn't stop laughing as she watched the actor speak in Bengali. Not just her, but even Kajol, Jaya Bachchan and other celebrities from the Bengali film fraternity were equally amused to see him.
Here's a glimpse for all those who want to see King Khan speaking in Bengali:
On the work front, Shah Rukh Khan is gearing up for Gauri Shinde's directorial Dear Zindagi which also stars Alia Bhatt and is slated to release on November 25, 2016.
Source: Bollywood Masala original article at Watch: Shah Rukh Khan's hilarious attempt to speak in Bengali at Kolkata International Film Festival 2016



Loading ...