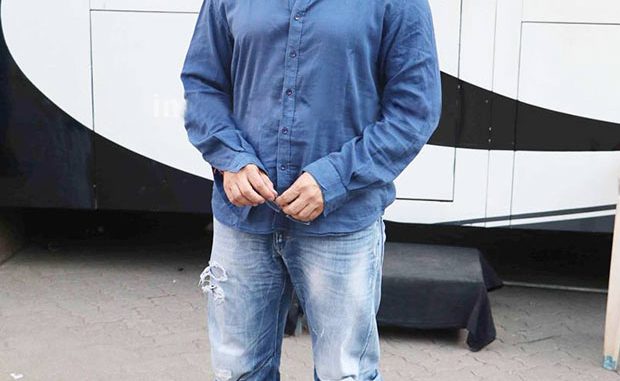 You can publish this article on your website as long as you provide a link back to this page.
This article was last updated on April 16, 2022
Aamir Khan smartly ducked the questions on demonetization and even Donald Trump at the promo launch of 'Hanikarak Bapu' in Mumbai a short while back. When a journalist persisted about the demonetization question that has afflicted the film industry as well, Aamir replied that he has always paid his taxes and has nothing to worry about. "We should look at the larger picture and not worry about the immediate problems. If something is good for the country then I shouldn't worry about if it is impacting my film," Aamir said.
Aamir Khan along with Dangal's writer-director Nitesh Tiwari and actors Suhani Bhatnagar and Zaira Waseem (the two girls who play the younger version of Geeta Phogat and Babita Phogat) watched the highly entertaining promo 'Hanikarak Bapu' along with the media. The quirky lyrics that compare the extremely focused Mahavir Phogat with Mogambo and Khalnayak are a feast. The two girls are put through a rigorous regimen, diet control and even the mother refuses to help them out. It surely whets the appetite for watching the film.
Zaira and Suhani shared their experience of working with Aamir Khan and both spoke about the childlike quality in the superstar and his perfectionist zeal. On the other hand, Aamir and Nitesh spoke about the rigorous audition process that they went through before selecting the four girls (Fatima Sana Shaikh, Sanya Malhotra, Zaira Waseem and Suhani Bhatnagar). Apart from the acting skills it was important that they had to pass off as wrestlers too. Aamir said that the girls in Dangal have outdone him by a big margin.
All along the impression was that Dangal has very few songs but dispelling that belief Aamir revealed today that there are six songs in the film. He also informed that the promotional strategy for the film will be unveiled in due course of time. Khan didn't comment on whether Dangal will break records but both he and Nitesh Tiwari agreed that they've managed to make a film exactly the way it was written. Knowing what a big perfectionist Aamir Khan is, that's a big thing to say.

Source: Bollywood Masala original article at Aamir smartly ducks Demonetization Trump, celebrates 'Hanikarak Bapu'
You can publish this article on your website as long as you provide a link back to this page.