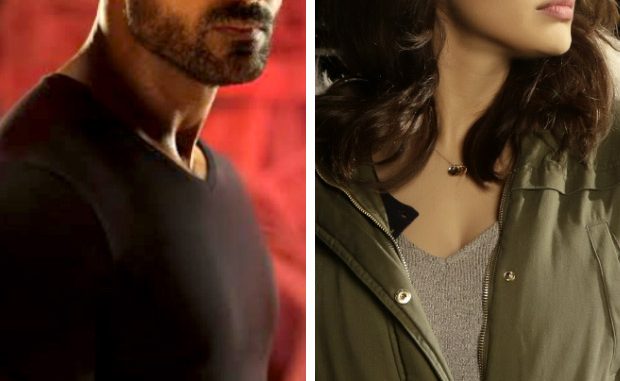 Demonetization drive is on and Rock On 2 is the first casualty already, what with the film's collections getting severely impacted over the weekend. However, next week's releases, Force 2 and Tum Bin 2 are undeterred. They are sticking to their plans and not thinking about arriving on a later date.
Confirms our source, "Yes, neither of the films is budging from their spots. Of course, it is quite apparent that entertainment isn't something that 'aam junta' is thinking about at least at this very moment. Between standing in a queue for a bank ATM or the one in front of a theatre (well, at least at the single screens), there is not much of a choice after all. However, things aren't as bad when it comes to multiplex junta. There, an option is still there to pay by credit cards. Filmmakers would better take that chance than push their movies further ahead."
As a matter of fact, a few other films [Saansein, 30 Minutes] did decide to come at a later date. However, with considerable spent already on the marketing and promotion of Force 2 and Tum Bin 2, it didn't make sense for their producers to contemplate arrival on a later date and then increase this cost as well.
"Think about it, how would you promote your film for two more weeks at the least? There is no point coming a week later since there is Shah Rukh Khan's Dear Zindagi [November 25]. Then there is Kahaani 2 and Wajah Tum Ho on December 2. Both Tum Bin 2 and Wajah Tum Ho are T-Series production so arriving on the same date is ruled out," comments our trade insider.
He continues, "Then on December 9, Aditya Chopra and Ranveer Singh are arriving with Befikre and it is no rocket science that a lot of noise would be made around it. December 16 would be anyways too late and even if a film arrives then, it would just have a week before all screens are gobbled by Dangal [December 23]. Where are the options?"
Since the makers of Force 2 and Tum Bin 2 are confident of their respective products, they believe it would be better to arrive now and then gradually build audience over next 2-3 weeks.
"Music of Tum Bin 2 has worked and instead of continuing to hammer the songs for few more weeks, it is better to arrive with the promotion is at its peak. On the other hand Force 2 has a topical theme of spies and patriotism, which would go with the sentiments amongst 'aam junta'. John Abraham and Sonakshi Sinha have been promoting the film already and to now extend it all by at least two more weeks would be asking for too much," our source adds.
No wonder, it is a 'fingers crossed' situation for the makers and they are proceeding as planned.
When contacted, Anubhav Sinha and Vinod Bhanushali [T-Series] as well as Vipul Shah confirmed that Tum Bin 2 and Force 2 respectively will arrive as per schedule on December 18.
Source: Bollywood Masala original article at Force 2 and Tum Bin 2 are sticking to their release plans, despite demonetizing in progress



Loading ...