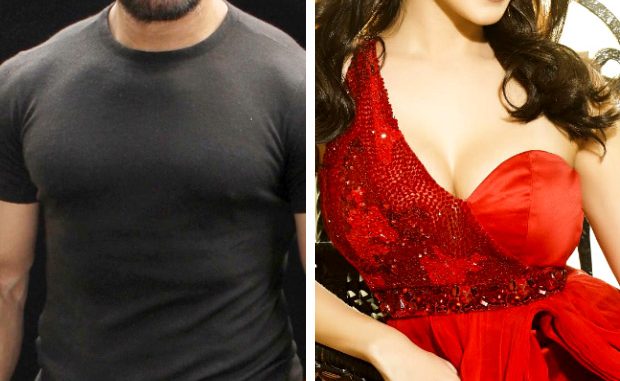 It's a well-known fact that Aamir Khan is a perfectionist. While his films have always been the combination of mass and critical acclaim, the actor continues to take help in acting lessons from his favourite coach Prakash Bhardwaj. But now guess who has decided to abide by his teachings – none other than Sunny Leone.
Sunny Leone, in one of the recent interviews, had wondered if Aamir Khan would do a film with her and in response to the same, Aamir had taken to social media to state that he would have no qualms in doing so. Though we are yet to see the two of them together, we hear that the superstar decided to instead help Sunny in her acting prowess by lending Sunny his acting coach. Prakash Bhardwaj, a popular theatre artist, who has coached some prominent actors of the Bollywood fraternity, is currently not just the acting coach of Sunny Leone but also her diction teacher. Since Sunny is an Indian who hails from Canada, her Hindi is weak and Prakash is helping her in coping up with the same. Talking about her hectic schedules, Sunny Leone recently revealed that she spends most of her mornings, learning lessons from her acting cum diction coach.
On the other hand, Prakash Bhardwaj gushes about the sincerity and dedication of Sunny which makes it lot easier for him to help her overcome her weakness. Revealing on the aspects that the actress has to work on, Prakash revealed that Sunny isn't a fan of emotional scenes which makes it difficult for her to understand sequences belonging to that genre. Maintaining that he is a teacher who trains each individual based on their talent and projects, Prakash decided to help Sunny Leone after she approached him with scripts explaining the hindrances she often faces.
Talking about the progress she is making, Prakash not only appreciated how she has started to emote intensely and cry without glycerin for her upcoming film but he also added that she has improved in Hindi as well. While her homework for diction includes writing her thoughts in Hindi as well as conversing more in the language, we hear that she is also receiving help for the comedy film she has signed with Manish Paul. Prakash also stated that Sunny's sense of humour is a tad bit wicked that adds to the advantage.
Source: Bollywood News original article at Aamir Khan's acting coach Prakash Bhardwaj is all praises for the hard working Sunny Leone



Loading ...