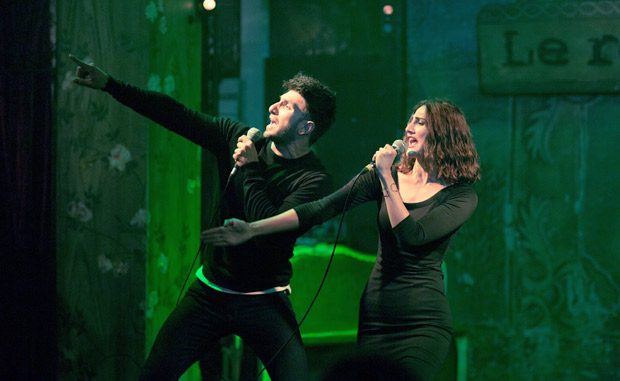 The latest song 'You and Me' from Befikre embodies a common contemporary sentiment among today's young- a special relationship that has 'no label'. Dharam and Shyra, played by Ranveer Singh and Vaani Kapoor, build up a strong comfort level with each other by just hanging out together, indulging in fun, frolic and making the most of mundane time together.
In fact, shooting for this relaxed, happy song brought in moments of unplanned enjoyment for the cast and crew. Vaani Kapoor recalls, "I remember we shot for some street side food shopping and had to shoot a portion of eating crepes together. As it was quite cold, we absolutely loved eating them, and kept eating more than we needed to!"
Like the carefree, impulsive spirit of Befikre, 'You and Me' is all about a relationship blossoming without raising any judgments and living in the moment befikre.
Source: Bollywood Masala original article at Ranveer Singh, Vaani Kapoor shoot spontaneously for 'You and Me'


Loading ...