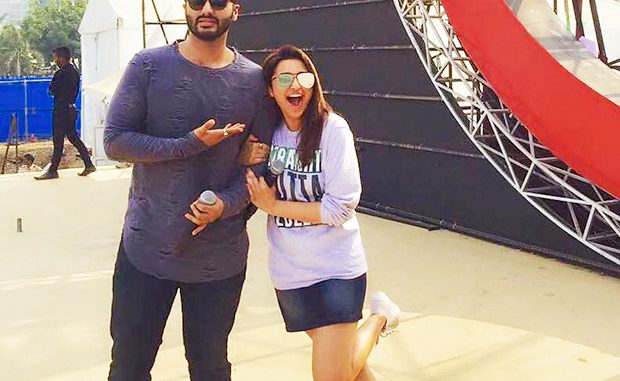 The Global Citizen Festival India is happening this weekend and several international and Indian artists will be performing at the weekend. The celeb line-up includes Parineeti Chopra, Ranveer Singh, Shah Rukh Khan, Aamir Khan and others.
At the rehearsals for the show, Parineeti Chopra met one of the biggest fans. The person is none other than Arjun Kapoor. As Arjun is also a performer at the event, Parineeti and he goofed around during the rehearsals yesterday afternoon. A happy Parineeti shared a photo with Arjun and captioned it, "My luckiest fan who got a chance to talk to me today. Be strong baba, don't cry @arjunkapoor #GlobalCitizenRehearsals."
The biggest international artists like Coldplay, Jay Z, Demi Lovato and The Vamps will be performing at Global Citizen India festival. It will be taking place on November 19 at MMRDA in Mumbai.
Source: Bollywood Masala original article at Check out: Parineeti Chopra meets her biggest fan Arjun Kapoor



Loading ...