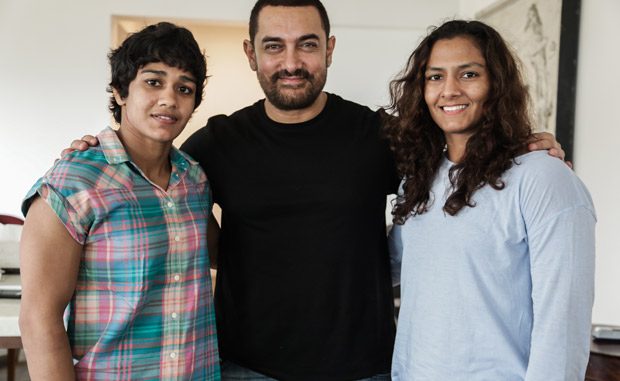 By now it is common knowledge that this December we will see the release of the much talked about Aamir Khan starrer Dangal that is based on the life of wrestler Mahavir Singh Phogat. Well away from the film, we hear that Aamir who has developed a bond with the wrestler's daughters will not only be heading out of town to attend Geeta Phogat's wedding, but will also be giving her, her shaadi ka joda.
Apart from that we also hear that Aamir is personally looking into the gifts for Mahavir Singh Phogat's family and the groom along with his family members. He is keen to be a part of the celebrations as a family member. Commenting on the gift, Aamir Khan's spokesperson confirms the news and adds, "The shaadi ka joda is something a father usually does for his daughter and Aamir wants to do the same for Geeta."
As for Geeta's wedding, the function is slated to happen on November 20 in her village, Balali in Haryana and will be a traditional wedding, where Aamir will also be from the girls side. He is constantly in touch with Mahavir Singh Phogat, looking into all the wedding preparations and making sure everything is in place.
Source: Bollywood News original article at Aamir Khan to give Geeta Phogat her shaadi ka joda



Loading ...