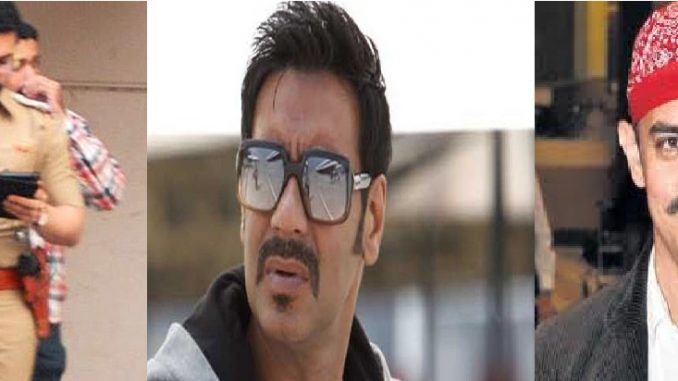 Unlike the initial announcements, Aamir Khan won't wear a uniform in Reema Kagti's upcoming suspenseful story that co-stars Rani and Kareena. Earlier, Aamir shot a few scenes wearing a police costume, and his snaps were all over the web.
However, rumor has it that Aamir thought the uniform didn't suit his character. Therefore, Aamir will be re-shooting all previous scenes in which he wore uniform.
On the other hand, there is a difference on opinion in both Ajay Devgn and Aamir Khan. The two heroes seem to be requesting each other to shift the release date of their upcoming movies. They have both announced the launch of their films: Aamir's Dhuan (directed by Reema Kagti) and Ajay's Tezz (directed by Priyadarshan) are, until now to be released on Republic Day (January 26).
It seems like Ajay is stuck on releasing Tezz on Republic Day and Aamir also would not agree to release Dhuan sometime later or sooner.
Media reports say: "Team Aamir says that they had declared the release date long back, and hence they have the right to release the film on Republic Day. They are requesting that Ajay's film be pushed back by another week."
Article viewed on: Oye! Times at www.oyetimes.com