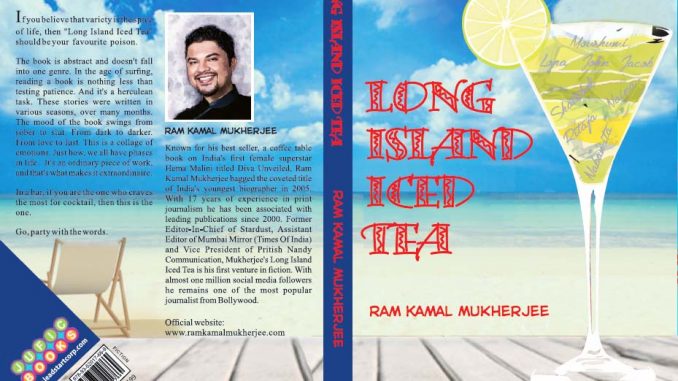 Hard-nosed Bollywood journalist Ram Kamal Mukherjee's name in Bollywood elicits a blend of alarm and fascination. Some of the most famous film stars and media agents have been either his sworn enemies or closest allies.

So for Ram to come out with a book inspired by his experiences, is something to look forward to. However, the unique aspect of his upcoming book will be that Ram won't be chronicling his escapades in Bollywood, like most journalists normally do in their books. Instead, he has chosen to go for an abstract fiction genre, though liberally borrowing from his experiences with the who's who of Bollywood.


"This is my first attempt at writing something which is beyond my comfort zone, as fiction has not been my forte as a journalist. Though some film stars have accused me of writing fictional interviews in tabloids," smirks the journalist-turned-author. "Finally, their fears have come true with this book," he laughs.
And what's with the title 'Long Island Iced Tea', we inquire. "There are eight essential ingredients cocktailed to make the classic Long Island iced tea, which originated at the Oak Beach at Long Island in New York. Without any one of them, the zing would be missing. Likewise, there are eight stories in the book," Ram explains.
The book's publisher Swarup Nanda is equally excited about the release of 'Long Island Iced Tea'. "I had always heard about Ram Kamal Mukherjee in the context of his scandalous and notorious stories on Bollywood stars. But when I read the short fictional stories inspired from various incidents in his life, I found them charmingly simple, yet thought-provoking. This book is what breezy reading is all about."