On Sunday , Karan's 'august' panel of fashion and personality specialists Neha Dhupia (the ever-ready opinion provider of the glamour industry), Malika Arora (the oomphiest panellist on this side of….well, Malaika Arora since there is none like her), Rohan Joshi (the Roast host) and Ayan Mukerji (who sometimes also makes movies) gave out their 'Koffee With Karan Awards'. They missed out on the Real awardees this season. Here's listing the awards that Karan's panellists were shy to honour.
1. Most lurid confession of the season: Arjun Kapoor telling the world that he has a larger penis than Varun Dhawan. Okay, agreed Karan Johar provoked him into blurting out this private truth. But Karan was doing his job. What was Arjun Kapoor doing by falling into the titillating trap, compromising and embarrassing not just himself but his colleague and friend (?) Varun. By the way, how does Arjun Kapoor know this vital fact??
2. Second-most lurid confession of the year: Twinkle Khanna telling the world about the "few extra inches" that her husband has over that places him above the Khans. Don't ask me why, but one of Akshay's co-stars who called after the episode was laughing very, very hard at Twinkle's statement. Don't ask me why.
3. Most uncomfortable guest of the season:
Has to be Saif Ali Khan who sat as far away on the sofa from Kangna Ranaut as possible and winced, squirmed and wriggled uncomfortably as she fired all her guns. For once the Nawab's glib tongue was quietened. That's what sensible people do during a hailstorm. They shut their windows and doors.
4. Most mismatched guests of the season: Tie between Jackie – Tiger Shroff and Katrina Kaif – Anushka Sharma. While we know that father Jackie and son Tiger are worlds apart and we love their contradictory personalities, there was no reason whatsoever for Katrina to come on the show with Anushka. They had nothing in common, and it showed.
5. Most fun couple of the season: Alia Bhatt – Varun Dhawan, hands-down. They were infectious in their gusto, unstoppable in their energy level. They were naughty but knew where to draw the line. In other words, for once the show was fun without getting vulgar. The couple reminded me of two bratty kids in a toy store grabbing everything on the shelf while the indulgent father looked on.
6. Biggest snub of the season: Kapil Sharma's frozen icy-cold stare when host Karan Johar asked what Kapil did for sex. (Obvious answer: what most people do for sex, have sex). For a minute it looked like Kapil would walk out. There was a moral to this snub: not every guest is as willing to go below the waistline with or without a measuring tape, as willingly as Arjun Kapoor.
7. Most sporting guest of the season: Sohail Khan. When told he was appearing on the 100th episode Sohail quipped that the 1, 0, and 0 in the number 100 stood for Salman, Arbaaaz and Sohail. Great going, Sohail. We wish more guests on our talk shows would display the sporting spirit of Matt Damon who can't stop cracking jokes on himself and his ongoing feud with talk-show host Jimmy Kimmel.
8. Most casual hero worshippers of the season: Fatima Sheikh and Sania Malhotra obviously revere and idolize their screen-father from Dangal. But throughout the show they cracked jokes at Aamir Khan's expense, contradicted and cut him short. Not once did Aamir Khan mind this. He smiled through the two girl's exuberant snubs.
9. Most redundant guest of the year: Priyanka Chopra had said it all on every prominent talk show in America. There was nothing that Karan could get out of her.
10. Biggest party crasher of the season: Kangna Ranaut came on the show, insulted her host Karan Johar by calling him the "flag bearer of nepotism" and the "movie mafia" and made herself the poster girl of anti-patriarchy in Bollywood. Good show, girl. So what if Rangoon didn't work. You were a hit on Karan's show.
Click HERE to read the original article.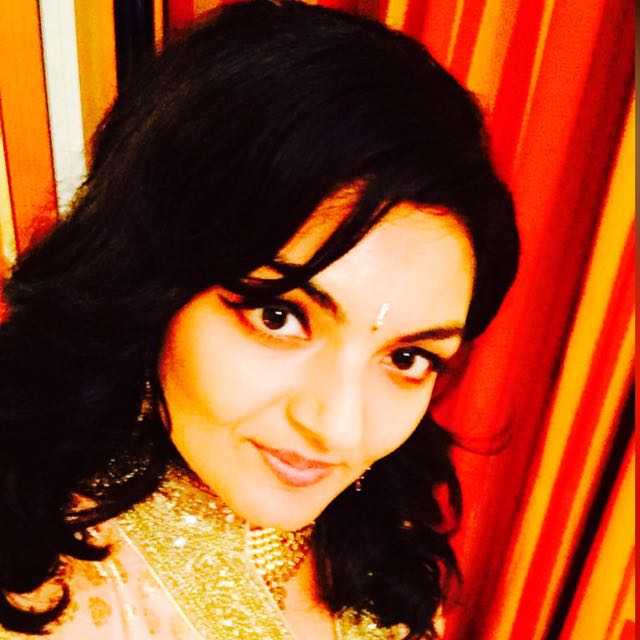 Vote for Shikha Dhingra For Mrs South Asia Canada 2017 by liking her Facebook page.


Loading ...