The Delhi boy Suraj Sharma, who attained global fame playing the lead in Ang Lee's Life Of Pi, is now all poised for an innings in Bollywood playing the lead opposite Anushka Sharma in Phillauri. The affable actor, who now resides in New York to study acting, speaks about his aspirations with Subhash K Jha.
Suraj, how had life changed since Life Of Pi?
Life has changed completely since Life Of Pi. I really didn't have any sense of direction back then. I was a lost cause. A lost kid. Ang Lee and Pi anchored my life. It's ironical that they anchored my life when all I did in the film was bob aimlessly all over the water (laughs).
It happens, when you are that young…
Right. That kind of success and recognition takes its toll on your relationships. Kuch dost chut jaate hain peeche. Luckily, I have some friends who have been with me all through my journey. Some of friends from age 12 are still with me. Then, there is my brother Sriharsh. He's also an actor, doing theatre. I am jealous of him.
After stealing Life Of Pi from him, why are you jealous?
Ha ha. That's true. He was supposed to audition for
Life Of Pi
. I was the kid brother who had tagged along…. I am jealous of him because he gets to go on these epic adventures. He has cycled 2,000 kms from Delhi to Hampi. Now, he is raising money for cycles to children to go to school. I am proud of him. I hope he's proud of me.
Where do you live now?
I am studying filmmaking in New York. I am there for four years. I am here in India for just a few days. When I am in NY, I miss my friends and family so much. I won't be here for the release of Phillauri. It's a very depressing thought.
How do you look back on the experience of Life Of Pi?
To be honest, I was so young. I didn't even know what was going. Main toh bachcha tha (I was a child).
Somewhat like Sunny Pawar in Lion?
No. A little older than that (laughs).
Back in 2012, when I interviewed you, you told me that you were not sure you could act. Are you more confident now?
I am still not sure I can act! Koshish karta hoon (I try). If one is put in a situation, one has to act, no? Luckily, for me, I've managed to find the right people to work with. They make it seem as if I am doing a good job.
What took you 5 years to get from Hollywood to Bollywood?
I was only trying to focus on my school education, trying to complete my studies and doing films during my holidays. Nothing really panned out in Bollywood. Either there were scheduling issues, or I didn't really like the roles being offered here. So, I looked towards the West. Luckily, I got some really good offers there after
Life Of Pi.
You did three films and series (Homeland).
I did have a problem after Life Of Pi. Isske baad karun toh kya karoon main (what should I do after that?). That was pretty scary. I was lucky. Something or the other turned up that kept me going. But, of course, being an Indian actor, I wanted to do a Bollywood film. Finally, when Phillauri was offered to me, I knew this was it. It was just beautiful.
You do seem to fit in the role of the befuddled NRI?
I haven't seen the film yet. But, I enjoyed shooting the film with Anushka. Ab dekhte hain aage kya hota hai. I am as nervous and excited, as I was before the release of Life Of Pi, although, I now have a number of films and a television series under my belt. I still feel I am just beginning his journey.

Even Mr. Bachchan feels every film is new beginning?
Really? Noooo! Mr. Bachchan is a legend.
Do you feel Life Of Pi will hang around your career's neck as an unreachable benchmark?
Sir, that's so scary! No, you have to take that leap. You can't be stuck in one place. I've attempted roles in films like Million Dollar Arm and Umrika, which have taken me away from Pi. So here I am taking another leap (chuckles).
Are you positioning yourself as global actor?
I am. I am trying to straddle India and America. Maybe it is too much aspiration to carry around. Lekin kya karen Bhagwan hi dua hai.
Aapki Hindi bhi achi hai?
Nahin, meri utni achi Hindi nahin hai.
And, I notice you've a pronounced American accent in Phillauri which you don't have in really life?
Haan woh karna padta hai na for the role. I play this guy who has recently come from Canada. As the plot progresses, he slowly loses the accent.
Being the producer, was Anushka Sharma bossy?
Anushka is a superstar. Before we started working, I was apprehensive. How will she like me? What would it be like to work with her?
Lekin sets par aisa kuch hua hi nahin
. She is super-sporting. Anushka had a super-tough role. She had to be dangling from the ceiling playing the ghost. She was so cool and natural doing such things. And she responds every minuscule expression on my face, tit for tat.
In Phillauri, how was it working with a director so far removed from Ang Lee?
When I got the script, I immediately felt it was beautiful. But I wondered how (director) Anshai Lal sir would execute it. When we talked, we really vibed well together. His way of narrating the script convinced me that we'd be creating something special. As we shot, I also discovered that he was extremely collaborative. Whether it is the actors or the technicians, Anshai sir is super-collaborative.
You earlier told me you wanted to be a director more than an actor. Is that still the priority?
Abb toh mera kya hai ki, main pehle ek actor hoon. But, yes. There is a director in me. During Life Of Pi, Ang Lee had told me to hold my horses as I was too young. I first needed to have stories to tell before I told them. One day, I hope I will direct.
Are you still in touch with Ang Lee?
Yup, we have dinner every two months, provided he isn't shooting.
What did you think of Ang Lee's latest film Bill Lynn's Long Halftime Walk?
It was interesting. He was trying something different… a new format of presentation. I do hope I work with him again.
Do you feel you belong to the brown circle of actors in America with Dev Patel, etc?
I don't know which circle I belong to. I have a problem with us Indians being considered actors of colour. Look at Sunny Pawar. He is so young and such a universal achiever. He has made all of us proud. His journey is very inspiring.
What are the plans for future?
I want to move to LA. After that, I complete my course in NY. Just to test the waters. I guess, I am now facing real life.
Click HERE to read the original article.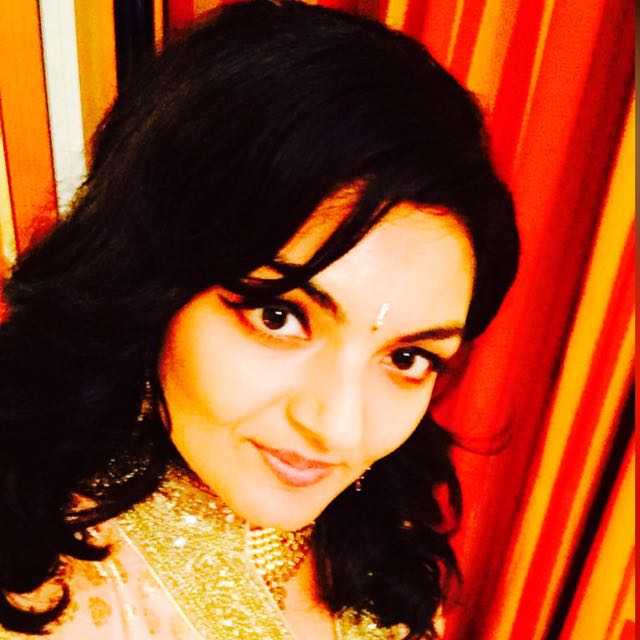 Vote for Shikha Dhingra For Mrs South Asia Canada 2017 by liking her Facebook page.


Loading ...