Sequels, agreed Varun Dhawan on the eve of the release of Badrinath Ki Dulhania, have to be first better—being bigger was optional, but usually a commercial compulsion. Yet, more and more sequels are churned out without attention to this vital need of heightened expectations, alongside unrealistically optimistic budgets that further dampen their success quotient alongside the lackadaisical treatment aimed at cashing in on a brand.
However, after a (for sequels) disastrous year in 2016, this year has begun on a very promising note. The three films that have come this year, two as a franchise (different characters in Jolly LLB 2 and Badrinath Ki Dulhania) and one as a true sequel (Commando 2) have gone ahead of their prequels in being not just bigger but decidedly better too.
Of course, in many case, nostalgia remains that dangerous culprit of a mirror that distorts perspective and in all these cases and most others, prevents a clinical evaluation of the newer film. In actual fact, Badrinath Ki Dulhania had deeper dimensions not just to its plot but also to the characters, and a crisp message or two, unlike Humpty Sharma Ki Dulhania, which was just fluffy entertainment inspired by Dilwale Dulhania Le Jayenge. Jolly LLB 2 was more intense and exciting and had less of a hangover of the Munna Bhai series (whose part 3 this franchise director Subhash Kapoor was to helm some years ago) and Commando 2 was a smoother- than-Commando action drama with good twists.
This year seems set to raise the bar higher with at least two more sequels, both from the South—
Bahubali—The Conclusion
and
2.0
(the sequel to
Robot
) that may surpass the high standards set by their respective 2015 and 2010 originals. Expectations tower also from
Tiger Zinda Hai
(after 2012's
Ek Tha Tiger
), even as we remain a shade skeptical about
Sarkar 3
for obvious reasons—its director's recent track-record!
But as of now, apart from the three films released this year, here are the only other nine movies that can be said to have scored higher at a qualitative level than the earlier ones.
Dhoom (2004) to Dhoom 2 (2006):
Yes, Aditya Chopra had thought of Dhoom as a franchise—if part one, which assembled then-strugglers like Abhishek Bachchan, John Abraham and in-house hero Uday Chopra measured up. So, when Dhoom went on to be the year's biggest hit alongside Murder, the banner announced Dhoom 2, with Hrithik Roshan as the antagonist in place of John. Two big-name heroines came in—Aishwarya Rai Bachchan and Bipasha Basu, budgets went bigger with grand locales abroad, and the second film emerged as the biggest hit of 2006.
But what makes Dhoom 2 fit this list is its heart—it remains the most emotionally intense film in the series, and structurally the best and most exciting. Dhoom 3 came later, topped 2013 and the earlier Dhoom series by crossing Rs. 250 crore nett in India, had Aamir Khan in a dual role as the new antagonist, but lacked both the perennial appeal as well as finesse of Part 2.
Dabangg (2010) to Dabangg 2 (2012):
For this writer, Dabangg 2 was a better film than the first for cogent reasons—it took the story ahead with a flowing script that maintained the emotions, and a brighter tenor. There was heart in the screenplay, unlike the clinical abruptness and episodic and dark feel of the former. It tackled—with crisp sequences—issues such as gender equality and respecting elders on the side. Commercially, it made equal money, but with higher ticket-rates and lesser profits, and in that sense was a "failure" as a sequel. But cinematically, I still maintain that it was a far better film.
Golmaal—Fun Unlimited (2006) to Golmaal Returns (2008):
Rohit Shetty did not dream of any sequel when he made the first film. But today, he is on to part 4, and the box-office graph has gone up with each instalment. However, it was with Part 2, titled Golmaal Returns that we saw a steep upgrade in the comic quotient and caliber. Everyone, especially Tusshar, was exceptional and the film outclassed the more successful and bigger Golmaal 3 (2010) in every way.
Hate Story (2012) to Hate Story 2 (2014):
This franchise began with a tepid thriller that was a success only thanks to its slim costing. Luckily, it made producer Vikram Bhatt make the much more gripping Hate Story 2. The film did very well and a bigger but, sadly, no longer better, Hate Story 3 was born.

Housefull (2010) to Housefull 2 (2012):
Of Sajid Khan's hat-trick of comic movies that worked (which began with Heyy Babyy), this last one (also the second of three in the Housefull franchise of producer Sajid Nadiadwala) scored zingiest. As a side virtue, it had the best music among all these movies, but if ever Hindi films came near to P.G. Wodehouse in sheer wackiness in a 'family' plot, it was in this one. Akshay Kumar, John Abraham, Randhir Kapoor and Rishi Kapoor really upped the fun levels.
Munna Bhai MBBS (2003) to Lage Raho Munna Bhai (2006):
We admit this example with reservations: while it was (almost) an equally good film, it later proved to have far less repeat value, from the film itself to its music and its seamless blend of humour and emotions. Yes, it made more money, because Munna Bhai was a cult brand when the second film came. Why we include this film here is because of its powerful message that started real-life social movements. So though the second part was not as watchable, it was better in the overall impact.
Pyaar Ka Punchnama (2011) to Pyaar Ka Punchnama 2 (2015):
As with Hate Story, we are thankful here that Part 1 was a supposedly profitable project despite its inane humour, thanks to its threadbare budget and novel angle of three losers in love. Otherwise, we would not have got the truly funny, often hilarious and thoroughly engrossing Part 2. Today, if a third instalment is ever made, expectations will be big.
Raaz (2002) to Raaz—The Mystery Continues (2009):
The secrets (Raaz) are now over—the series has been concluded! But of the four films, three of which worked, the second was the best, even if it did only average business. Raaz—The Mystery Continues even had a social message for us as a country being exploited by multinationals, and had, within the realm of the supernatural thriller, a truly gripping and ingenious plot.
Tanu Weds Manu (2011) to Tanu Weds Manu Returns (2015):
Part 1 was a surprise hit due to its complete and unexpected freshness in the genre of a fresh romantic comedy with earthy roots. But in Part 2, director Aanand L. Rai pulled out all the stops to show how a true sequel can go miles beyond the successful first with some deft writing and execution. In fact, more people watched Part 1 after and because they had loved Part 2!
Click HERE to read the original article.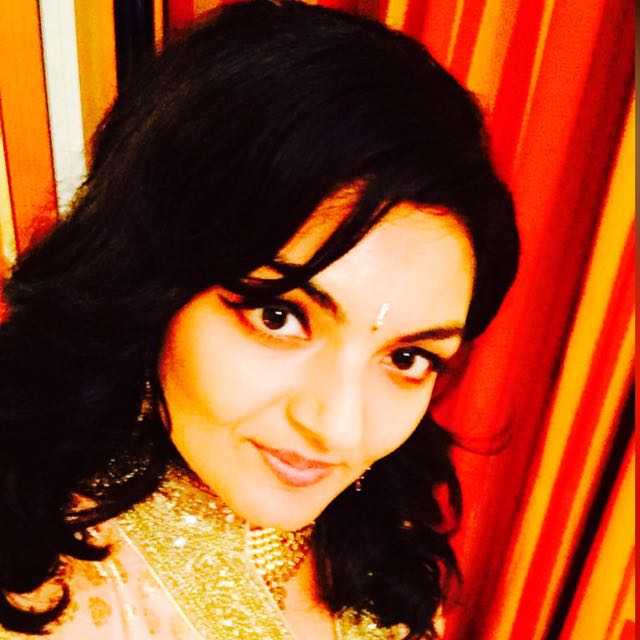 Vote for Shikha Dhingra For Mrs South Asia Canada 2017 by liking her Facebook page.


Loading ...