Salman Khan is an icon. At any point of time there are thousands of fans waiting to get a glimpse of him. But when you meet him, he's an absolutely simple man who's extremely approachable and makes sure that you're at ease in his enormous presence. He has been actively promoting his next film Tubelight, directed by Kabir Khan who was the brain behind the heartwarming Bajrangi Bhaijaan. Tubelight promos are promising another emotional story that can have a connect across the board. Salman Khan along with Sohail Khan in a Bollywood Hungama exclusive conversation with Faridoon Shahryar talks in detail about what makes the film and their bonding so special. They also talk about Om Puri sahib who is part of the film. Salman's eyes turned moist when he spoke about Om Ji.
"Yeh jung ek roz khatam hogi bas yakeen jalaaye rakhna hoga." It's a very important dialogue in the film Tubelight. Not only for the context of the film but also for what is happening across the world. What is the relevance of this particular dialogue in this film?
Salman:
War according to me is a waste of time, money and life. When a family member goes for War there is only one prayer hoping that may this war ends soon and may they go back to their families, their wife, parents, children, and their siblings. That's why it's a very relevant dialogue. Aur yeh dialogue kitne sadiyo se chalta aa raha hai. Dua karte hain ki aage yeh na chale. I hope that everyone's Yakeen (Belief) itna strong ho jaaye so that we can sit across table and and sort all issues the way we do business deals.
Before the war sequence, you tell your family "I'll be back soon" without knowing what you're getting into, what it means to lead the life of a soldier. How did you approach this character?
Sohail: We come from a small village called Jagatpur. We hear at the radio that India and China are going through some conflict. And Indian government is going to small towns to recruit Jawans. Toh tab hum sabko pata lagta hai ki whoever is capable, would have to join the army and fight for the country. Lekin kyu lad rahe hai kis liye lad rahe hai,yeh kisiko pata nahin. But yes there is an excitement because we all are really patriotic about the fact that we have got an opportunity to be part of the Indian forces, to serve our country. I get to know that I have been selected but my elder brother hasn't been selected. Then I have to leave for a brief training and then head towards the sensitive areas. So that happens in the beginning of the film.

Salman: A brother leaves and the other brother stays back. Story is that Chacha Nehru didn't want the war to happen but still the war happens (between India and China). We have a few soldiers while the opposition has far more so we don't stand a chance. Aisa laga tha ki army mein chala jayega, 3 saal service karega aur phir aake bhai ko protect karega. Ek toh army ki bhi naukri mil gayi aur phir 5 saal baad chhod bhi diya toh pension se apne bhai ko sambhal payega. But here the war starts. All hell breaks loose. And then 2 Chinese come in their village. That is Zhu Zhu and Matin. And all the villagers hate them that why these Chinese have come here. They (Chinese) are killing our brothers and you are supporting them. But they are not Chinese; they are Indians who had been living here for a long time. It is their own country but since they look like Chinese and had been living in India for the last three generations but the atmosphere in the village is very hostile. So how the whole story comes in, it's a beautifully woven story. Jaise Bajrangi ki story yeh thi k ek aadmi jisko pata chalta hai ke bachchi Pakistan se hai aur usse bolne nahi aata, isse Pakistan chodke aana hai. But the way screenplay is woven, it's a different thing altogether. Line toh story ki yehi hoti hai par jis tareeke se usse weave karna hai, kis tareh usse pirona hai, humor, comedy, action woh important hai.
What you're saying is wonderful, but do you feel that labeling of people because of their nationality is bad? Ultimately humanity is lost in the whole process.
How can anyone have control on the fact that where he/ she will be born!
From whatever you have done so far in the past as an actor, how significant is this movie for you?
Sohail:
It's a beautiful role and I am very fortunate to have a platform like this. Salman bhai heard the script first, then my father heard it and while the narration was on Kabir himself told that I don't have much time to establish the brother's character. So if I take real brothers they will connect with audience instantly. I think that has paid off because now when we watch the film, we feel audience doesn't have to go through that journey.
Salman: We don't have to do that establishment ki yeh bhai hain, bachpan se leke jawani tak unki bonding establish karne woh dikh jaata hai ki yeh acting kar rahe hai par jo bachpan se leke aaj tak bhai hai par sab ko pata hai ki Sohail mera chhota bhai hai woh instant ek connect aa jaata hai.
How important is 'Tinka Tina' song? We have seen in Bajrangi Bhaijaan the importance of emotional songs and how if you can have that connect it works very well with the audience. How important is the emotional quotient?
Salman: It is very important. If you don't involve with the audience and don't excite them what's the point. They smile with you, they laugh with you, they cry with you. So once all these three emotions come with you on screen, then you have nothing to worry about. Koi picture aake aise he dekh raha hai aur uska connect nahi toh woh picture kabhi nahin chalegi. So when you watch the movie and you see all this happen to these boys, that really touches you.

I spoke to Kabir Khan this morning and he said that this is Salman's best performance by miles. How do you react to something like that?
Salman: Every film I have heard this (laughs) Kharaab picture ke liye bhi bolte hain aise.
There was a time in the recent past when you were delivering blockbuster after blockbuster but with Bajrangi Bhaijaan you broke the image as it was antithetical of your style. No one had seen you like that. No shirtless scenes, very limited action and in Tubelight the guy can't fight for sure.
Salman: When you do a period war film based in 1962, the three main things that take you back in that time are costumes, art director and D.O.P (director of photography). These three are the main people that make you believe that aap 1962 mein hai. A whole lot of research went in the look. Alvira, Ashley and Lipakshi have done that. Lipakshi has done everybody else's clothes. Mine and Sohail's costume have been designed by Alvira and Ashley. Aseem Mishra who has done Ek tha Tiger, Bajrangi Bhaijaan with me has also been a huge plus point. He is huge plus point for me and Kabir, very fast and he really has good temperament. Then art director has done a fabulous job too. He is the same guy who did Kick, Sultan and Bajrangi Bhaijaan with me. He actually has put up all these sets that we see in the songs. It is one of the largest set anyone has ever put up. It's larger than basti that we put up in Sultan. It is about 3 and half acres of pakka solid set. You could keep the set standing there for 20 years and nothing will happen to it. These are the people very responsible for the look of the film. Also the people who set thing up there, the props etc. That is how the world is created. If the research was not done well, this detailing wouldn't have been possible.
This is also Om Puri Ji's last film and you had the privilege of sharing screen space with him. How was that experience?
Sohail:
It was my first film with him and we have all known him as a fabulous actor. But I genuinely believe that he was a fabulous actor because he was a fabulous human being. He was a very good guy. I was fortunate to spend a lot of time with him and it's very sad what has happened.
Tubelight
will be remembered more for him than anything else.
Salman: We had a great time. I have done about 7 – 8 films with him. He was a fabulous man and I loved him. I saw a change happening in him. He started losing his balance in Bajrangi. I used to keep on telling him yahan pe jab aap chal rahe ho, dhyaan do aapka jo stance hai There are wires and trolleys here, be careful. You know kya karte hai carpet bicha dete hain aur carpet ubarkhaabad ho jaata hai. Toh I had seen this change from Bajrangi till now. He almost used to trip and that was my biggest fear. It was really sad when everything happened. I was travelling outdoors when I heard about the news. But when I saw the rushes of the film for the first time and I felt bad. If somebody was home this wouldn't have happened and he would have been with us here giving interviews. And when I saw the film I felt he hasn't gone anywhere. He is there with us.
His role is bigger than that of Bajrangi Bhaijaan?
Salman: Much bigger and it's a beautiful role. And he completed the film.
"Om Puri Ji's is a BEAUTIFUL role in #Tubelight": @BeingSalmanKhan #TubelightKaHungama pic.twitter.com/g4KgRYBrbG
— Bollywood Hungama (@Bollyhungama) June 16, 2017
Click HERE to read the original article.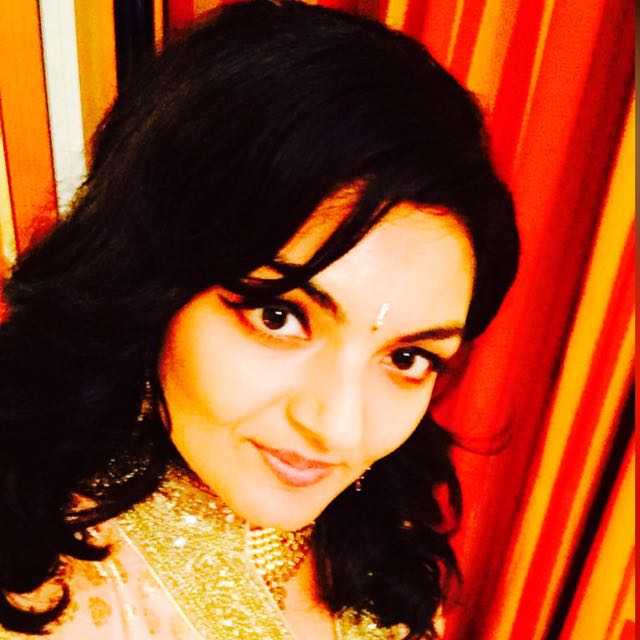 Vote for Shikha Dhingra For Mrs South Asia Canada 2017 by liking her Facebook page.


Loading ...