First half of 2017 has gone by and just like it happens every year, this year too there has been a fair share of mega disappointments hurting Bollywood in a big way. While a few big budget films have bit the dust in a big way, the worst hit have been a flurry of medium budgeted films that have just not managed to find audience attention coming their way.
Here is a list of 10 such films, many of which promised a lot but didn't quite deliver.
Tubelight – Rs. 106.86 cr (expected lifetime of 120 crore)
This was supposed to be one of the biggest grossers of the year. Instead, it has turned out to be one of the biggest critical and commercial disappointments that Bollywood has seen in the first half of 2017. One would have thought that the festivities of Eid would elevate the prospects of the Salman Khan-Kabir Khan combo. However, it turned out to be an anti-climax as critics as well as audiences rejected the film in quick time.
Raabta – Rs. 25.51 crore
The latest release to underperform in a big way is Raabta. The film boasted of very good production values, what with producer Dinesh Vijan making sure that his debut directorial outing boasted of good class to it. Well, class was certainly there in the Sushant Singh Rajput and Kriti Sanon starrer. However, the content went for a toss, especially in the period setting which was completely rejected by the audiences.
OK Jaanu – Rs. 23.64 crore
The film was a remake of a Tamil romcom drama success
OK Kanmani
. However what worked down South didn't really find any interest amongst the audiences on a pan-India scale. The pre-release buzz was hardly there and though
'Humma Humma'
did find its way into the charts, the film didn't. Aditya Roy Kapur and Shraddha Kapoor returned after
Aashiqui 2
but audience gave a cold shoulder to the film big time.
Begum Jaan – 20.91 crore
Remake of Bengali film Rajkahini, the film was touted to be the one that would bring Vidya Balan back in the reckoning. Costing of the film ensured that Bhatts didn't lose much money with this period drama. However, as a final product the film was just not the kind that spells entertainment. A dark violent affair that was also alternatively boring for a good part of the narrative, it barely crossed the Rs. 20 crore mark.
Rangoon – Rs. 20.68 crore
The project was indeed ambitious for all involved with it. Vishal Bhardwaj was set out to make a modern day Casablanca but audiences stayed indifferent towards the film right from the announcement stage itself. This was an expensive film, what with Saif Ali Khan, Shahid Kapoor and Kangana Ranaut coming together in the period drama. However, the result was a mishmash of affairs that just didn't work out well.

Sarkar 3 – 9.93 crore
When the film was announced, it did generate some kind of excitement. However, the film's release date changed a couple of times and when it eventually readied itself for arrival, the steam had fizzled out. As a final product too, the film was not even a patch on Sarkar or Sarkar Raj. The combo of Amitabh Bachchan and Ram Gopal Varma promised a lot on paper but the narrative was hardly exciting to find audiences.
Meri Pyaari Bindu – 9.59 crore
Costing of the film and sales of non-theatrical rights ensured that Yash Raj Films was still green in the final tally. However, when a film which is released in theatres fails to even touch the Rs. 10 crore mark in ticket sales, one can well imagine how audiences have been largely indifferent to what plays on screen. The Ayushmann Khurranna and Parineeti Chopra starrer had some moments in there but there were no footfalls.
Noor – Rs. 7.58 crore
Noor
was one of those films that neither excited trade and industry at the announcement stage nor did it manage to make any kind of noise when it eventually hit the screens. Such low was its buzz even on its release that many were not even aware around its arrival. Moreover, the Sonakshi Sinha starrer was by and large panned by the critics and that further proved to be a death kneel for the film. Disaster.
Bank Chor – Rs. 7.40 crore
The film was ready around a couple of years back. However, for reasons unknown it was never really set up for release. With the Masti pairing of Riteish Deshmukh and Vivek Oberoi coming together, although on the warring side, there was some sort of face value at the least. The promotion of the film was truly unique too with 'chori ka' concept right through. However, audiences gave a cold shoulder to the film big time.
Machine – 3.14 crore
Over the years Abbas-Mustan have given several super hits, hits, flops and average affairs. However, the magnitude of suffering that Machine was hit with can well be gauged from the fact that its lifetime score was lesser than the first day numbers of their lowest performing films ever. It was quite heart-breaking to see the film fail at such levels since it also marked the launch of Abbas' son Mustafa. Epic disaster.
Click HERE to read the original article.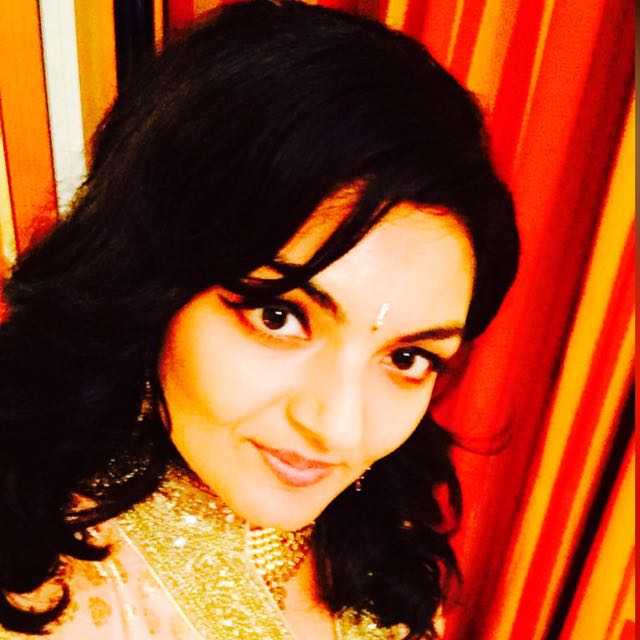 Vote for Shikha Dhingra For Mrs South Asia Canada 2017 by liking her Facebook page.


Loading ...