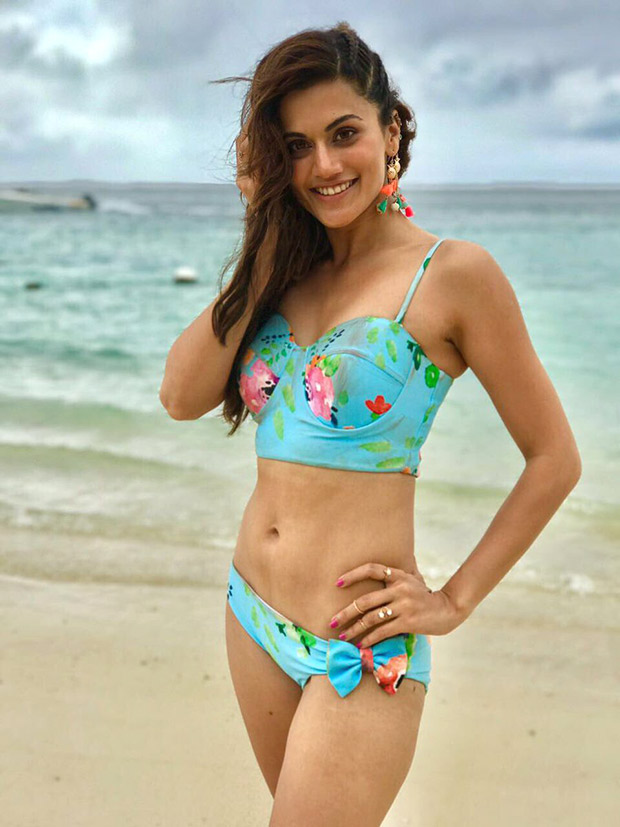 Known for hard-hitting roles in Baby, Naam Shabana and especially Pink, Taapsee Pannu also has a tough image in real life. This is evident from her interviews and public appearances when she bares her thoughts. Now on Twitter too, she gave a dose of what she is made up of.
It all started yesterday when she posted two pictures in a tweet, featuring her in a floral blue bikini. The actress looks sizzling hot in this image – the sand on her body, the earrings, her smile and her hairstyle – all complimented her hot bod very well.
But as expected, the trolls came out in full force. A user named Vijay Gupta criticized her for shedding her clothes and said that her brother must not be proud of her actions.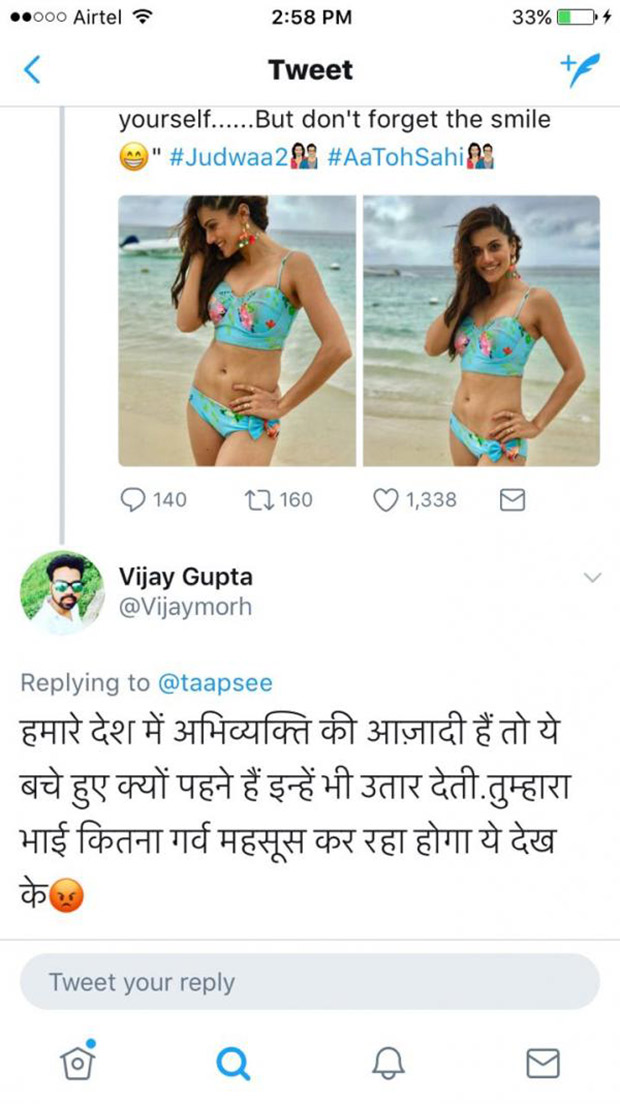 Taapsee shut this troll by saying that she doesn't have a brother in her life!
Sorry Bhai hai nahi varna pakka puch ke bataati. Abhi ke liye behen ka answer chalega ???? https://t.co/Snv6dlNhWj
— taapsee pannu (@taapsee) September 13, 2017
The other user named Meraj Ali called her picture 'gandi' (dirty).

The witty Taapsee replied that she is aware that she is looking 'gandi' for not washing the sand off her body!
Gndi??? I knew I should've washed that sand off me. Next time I will take care. I 'aaplog' for that ???? https://t.co/291ePztnlP
— taapsee pannu (@taapsee) September 13, 2017
Incidentally, after the replies of Taapsee Pannu, both these trolls deleted their tweets.
Taapsee Pannu wore the bikini as part of her upcoming film Judwaa 2. It co-stars Varun Dhawan and Jacqueline Fernandez and it releases on September 29.
Click HERE to read more and view the original source of this article.


Loading ...