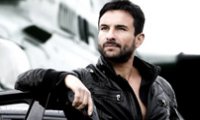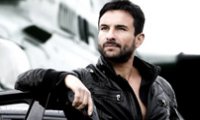 It was an eye opener of sorts while exploring the box office journey of Saif Ali Khan. That's because if one compares him with other actors of his generation, he is the only one in the top league who, other than Aamir Khan, has acted in less than 50 films over the last couple of decades. While Shah Rukh Khan, Salman Khan, Akshay Kumar and Ajay Devgn have all worked in 70-100 films, Saif is yet to touch the mark of 50. In fact he is just a little ahead of Aamir Khan who is patient enough to be inching towards that 40 films mark. An interesting trivia indeed because Saif started his career alongside Aamir in
Parampara
. Let's look at this and more in this three part series that explores Saif Ali Khan's journey in Bollywood during last two decades.
A decent beginning
Unlike Aamir (Qayamat Se Qayamat Tak), Shah Rukh (Deewana), Salman (Maine Pyaar Kiya) and Ajay (Phool Aur Kaante) who started off their career with a hit, Saif didn't quite have a smash debut to boast of. Parampara, despite being directed by Yash Chopra, wasn't a box office hit and neither was Aashiq Aawara. Due to the fact that Aashiq Aawara's songs turned out to be hits, Saif was noticed for his dancing skills. However, a Parampara later, Saif had to wait to get back with Yash Chopra to see some resurgence in his career.
Though the film wasn't directed by Yash Chopra, Yeh Dillagi gave Saif's career a good push. His 'Ole Ole' became a huge sensation and even in the times when satellite TV culture was just building up, the song could be heard from all corners. His westernised style of acting, mannerisms and dialogue delivery was a boon as well as bane. For the characters that were required to be stylish, these personality traits worked for Saif. However, there were definite issues that the makers faced when it came to roping in Saif for a desi entertainer.
An immediate success followed in Main Khiladi Tu Anari and while Saif did show glimpses of comic abilities, not many makers woke up to this facet of his.
Anari stays behind khiladi
Post Main Khiladi Tu Anari, nothing seemed to be working for Saif Ali Khan. Yaar Gaddar, Aao Pyaar Karein, Suraksha, Dil Tera Deewana, Bambai Ka Babu – none of these films worked at the box office. Saif was trying out all the genres – action, romance, thrillers – but the wrong choice of producers and directors coupled with an intrinsic range restriction meant that the tag of firangi babu was hard to be ignored. An interim musical success of some degree came in the form of Imtihan but for Saif, it was still not a safe journey ahead.
This was the time period when Akshay Kumar was marching ahead and it was a matter of 'kabhi khushi kabhi gham' for Saif as his next success – Tu Chor Main Sipahi – again had Akshay had a co-star. Their hit record was kept intact after Yeh Dillagi, Main Khiladi Tu Anari and now Tu Chor Main Sipahi but for Saif, it was now a matter of proving his own worth.
Meanwhile the bad run continued for his solo starrers with Hamesha as well as Udaan failing at the box office. To add insult to the injury, his Keemat with Akshay Kumar too didn't find many takers. Clearly, Saif Ali Khan was going through a bad phase and it seemed that after being in the industry for half a decade, it was time for the actor to start looking for other options.
This is where Milan Luthria – now famous for The Dirty Picture and Once Upon A Time In Mumbaai – along with Sooraj Barjatya and Farhan Akhtar came to his rescue.
The director's choice
Each of these three film makers – Milan, Sooraj and Farhan – realised that to tap Saif's true potential, he had to be allowed to remain in his zone. They didn't want anything spectacular or path breaking from him. They wanted him to play natural, stay calm and allow his firang body language, mannerisms, lingo and attitude to turn into his strength. This is what was pretty much on display in films like Kachche Dhaage, Hum Saath Saath Hain and Dil Chahta Hai respectively. These were the films that brought a total turnaround in Saif's career, something that made him hang on in the industry and attain a superstar status that he boasts of today.
Coming soon: Part II where Saif's resurgence story would be unveiled along with the gradual transition he has gone through over the years