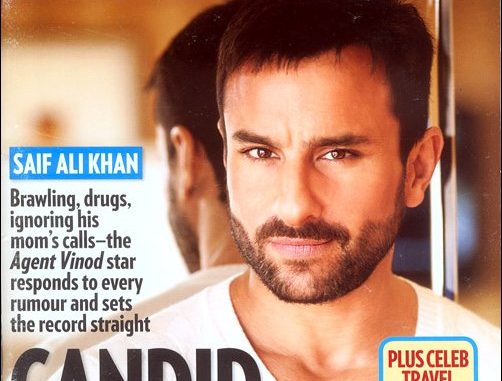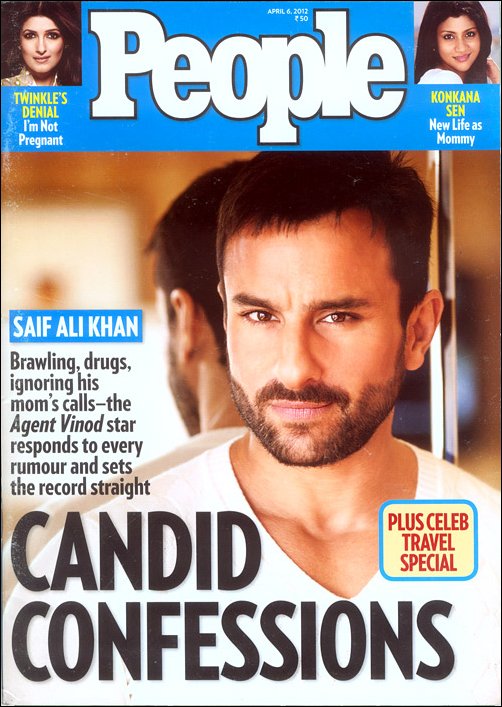 The new Nawab of Pataudi, Saif Ali Khan has been chosen by the People magazine to be 'In the Firing Line' as he gives some real 'Candid Confessions' to them.

This write up looks and seems more like a semi autobiography of all the antics of the Agent Vinod star. For those who had forgotten, it also touches upon the (in)famous incident that had Saif Ali Khan's tryst with the famous gay activist Ashok Row Kavi. Saif also speaks about the prestigious Pataudi legacy that he is carrying on his shoulders now. Saif not only speaks about the more recent brawl that took place in a restaurant with an NRI Iqbal Sharma, but also clarified about the case that involved him opting for an out of court settlement with the complainant. And for those who felt that Agent Vinod was delayed due to his constant interference, well, Saif just makes things brighter by clarifying that being a producer (of the film), he cant interfere, he can only create.

Besides these, he also throws light on many incidents and controversies involving him. All in all, this issue is what one would call a 'Saif bet'!