Janhvi Kapoor just turned 21 and ringed in her birthday just the way her mom would have wanted her to. She attended an orphanage Sridevi was associated with during the day and later, her half-sister Anshula Kapoor had planned a sweet surprise for her. Joined by her were her cousins Sonam Kapoor, Rhea Kapoor, sister Khushi and father Boney Kapoor. The Kapoors hung out like one big, happy family. It is safe to say now that the crushing tragedy of Sridevi passing away got the entire family together. Now, isn't that something heart-breaking yet pure? We think so too.
Taking the spirit of unity and oneness forward, Anshula Kapoor lambasted a troll trying to abuse Janhvi Kapoor and Khushi Kapoor. So what happened, Anshula shared a picture on her Insta with a caption, "No matter how chaotic it is, wildflowers still spring up in the middle of nowhere." An online user took an opportunity to use cuss words for Janhvi and Khushi, while being all protective towards Anshula and her elder brother Arjun. Anshula not just disapprove of this act but also lambasted the troll using some tough words. She said, "Hi, I'm requesting you to refrain from using abusive language especially towards my sisters, I do not appreciate it & have therefore deleted ur comments. While I am grateful for your passion & love for bhai & me, just a small correction – I was never working outside India. Let's please spread joy & good vibes. Thank you for the love."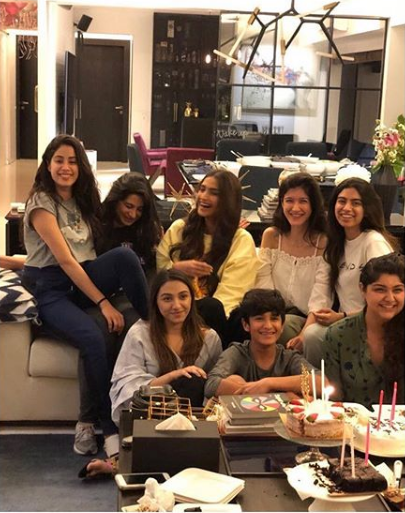 Anshula through his actions have shown where her loyalties lie and we appreciate her stance. Like Anshula, Arjun too has been there for the family after the tragedy struck. It is heartening to see the once estranged family come together like this.
Also Read: Janhvi Kapoor birthday: Sonam Kapoor, Anshula Kapoor unite to make Sridevi's daughter's D-Day special
Click HERE to read more and view the original source of this article.

Loading ...