Rani Mukerji is going the extra mile to raise awareness and build consciousness around Tourette syndrome, a symptomatic nervous disorder that affects speech and mannerism. She plays Naina Mathur, a teacher who doesn't let Tourette syndrome come in her pursuit of her dream in her forthcoming release, Hichki. A role that can motivate many, Rani has observed, studied and researched Brad Cohen, the popular motivational speaker, author and teacher from America whose extraordinary life story is the inspiration of Hichki.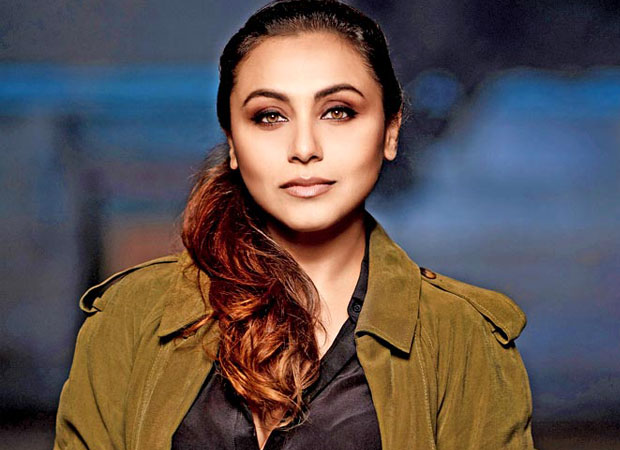 For Rani Mukerji, Hichki is more than a film – it's a thought that can bring positivity and change in people's approach and attitudes. For that, she will present the achievements and unique success story of Brad Cohen to India. As part of Hichki promotions, Rani will host a press conference for Brad Cohen here in India on March 12.
YRF spokesperson said, "Rani wants to celebrate the life and journey of Brad Cohen and she wants to introduce him as the real inspiration of
Hichki
to the Indian media and audiences. His life story – of battling prejudice, discouragement and a constant physical challenge – to fulfill a dream is nothing short of heroic. Cohen today motivates and inspires countless people to go for their goal. Rani will present him to the Indian media and Cohen will join on Skype from the US. He is very excited to participate in this press conference and to talk about his journey."
Rani Mukerji plays the character of Naina Mathur who has a nervous system disorder, Tourette syndrome that forces an individual to make involuntary repetitive movements or sounds. Hichki focuses on turning disadvantages into opportunities and staring down at challenges that life throws at one and ultimately winning over them. It is also a subtle reminder about discrimination that exists in our society and has become a part of our daily lives. It highlights this through the story of Naina who faces discrimination from our society that firmly believes she cannot be a teacher because of her disorder.
Directed by Siddharth P Malhotra and produced by Maneesh Sharma, Hichki is set to touch the hearts of audiences when it releases on March 23.
Also Read: Rani Mukerji makes a startling revelation about hubby Aditya Chopra's 'F' love! Find out what it is all about
Click HERE to read more and view the original source of this article.

Loading ...