So Pari, despite the hype and all claims, has stopped under Rs. 25 crore nett in India. Unconvincing and stretched, with a primary deficiency—it was not a scary tale, this Anushka Sharma co-production joins a long list of movie horrors—films that did not satisfy the horror-loving movie buffs. After all, audiences find such films a waste of time, money and their willing-to-be petrified emotional quotients!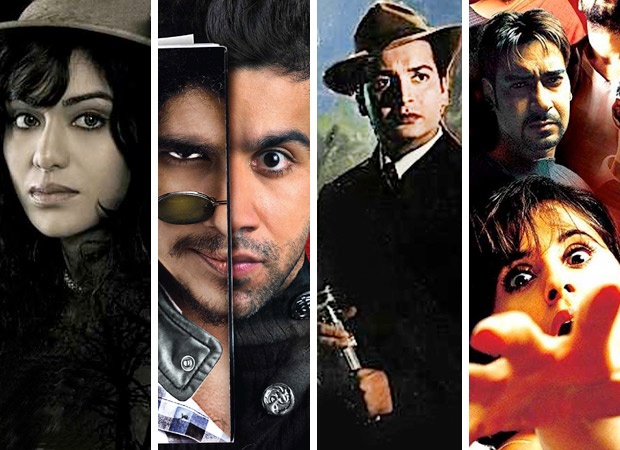 Here's looking back, then, at the cream and scream of horror films made in India—and the lucky 13 are the following!
1920 (2008) Director: Vikram Bhatt / Hit
Vikram Bhatt's drama may have had all the trappings of a typical horror formula movie, but what set the film apart was the gut-wrenching back-story about the freedom struggle.
404—Error Not Found (2011) Director: Prawaal Raman / Non-starter
A powerful social message was at the base of this thriller with supernatural overtones. A non-star-cast (Imaad Shah, Nishikant Kamat, Ruchir Raj,Tisca Chopra) helped the story remain fresh. The best part was the open end given to this psychological thriller, which left us wondering whether the supernatural element was imagined—or was for real.
Bees Saal Baad (1962) Director: Biren Nag / Super-Hit
This Biswajeet-Waheeda Rehman thriller with haunting music by Hemant Kumar (who can ever forget 'Kahin deep jale kahin dil'?) was an adaptation of the core story of Sir Arthur Conan Doyle's The Hound Of The Baskervilles, which, in his final denouement was not a ghost story. But, was this one? That was the real suspense!
Bhoot (2003) Director: Ram Gopal Varma / Hit

And there were no songs
—until then, great music was a must-have collateral for this genre.
Bhoot
broke the horror mould in Hindi cinema in every way.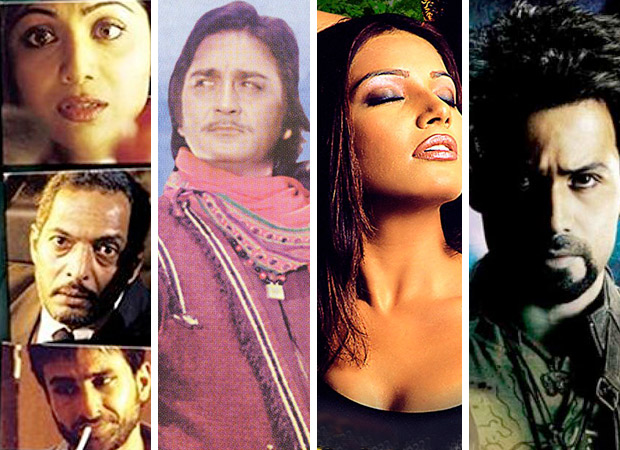 Darna Mana Hai (2003) Director: Prawaal Raman / Success
In that year, Varma was in rare experimental mode. This collection of six stories with an ingenious common thread and—again—an ensemble cast and no songs, made this film quite a scare-fest: the stories pertaining to Saif Ali Khan- Boman Irani, Nana Patekar-Vivek Oberoi and Sohail Khan-Antara Mali were especially superb, as was the climax. Sadly, its sequel Darna Zaroori Hai scared only the makers with its frightening outcome!
Do Gaz Zameen Ke Neeche (1972) Directors: Tulsi Ramsay & Shyam Ramsay / Super-Hit
This remains the first and most successful of the 30-plus horror films made by the Ramsays, headed by F.U. Ramsay and his sons and other relatives. What could one do when the keys to a fortune lay six feet underground next to the corpse of a murdered man? This film made over 14 times the shoestring production cost with an unknown cast—the only star was Helen in a dance number!
Jaani Dushman (1979) Director: Rajkumar Kohli / Super-Hit
14 big and small stars were in the cast (led by Jeetendra, Sanjeev Kumar, Shatrughan Sinha, Sunil Dutt, Rekha, Reena Roy and Neetu Singh) of this big-budget horror drama on love, betrayal and vendetta. Kohli had just done Nagin and decided to expand budgets, cast and ambitions with great results. As per the demands, the music was a super-hit too, and Sanjeev Kumar had a dual role of sorts.
Mahal (1949) Director: Kamal Amrohi / Super-Hit
The original of the reincarnation-meets-lost love genre (Madhumati and many more followed) was a blockbuster, and quite naturally, the haunting strains of 'Aayega Aanewala', Madhubala's fragile beauty and Ashok Kumar's histrionics paved the way for a superb story on unrequited love. Yes, there was a ghost as well.
Raaz (2002) Director: Vikram Bhatt / Super-Hit
The biggest hit of that year was a story revolving around the devoted wife of a philandering husband, who was hell (no pun intended!)-bent on protecting him from the evil spirit of one of his flings. Bipasha Basu shot to stardom with this film, which was again studded with hit songs.
Raaz—The Mystery Continues (2009) / Director: Mohit Suri / Average
This sequel in spirit (pun intended now!) was polished and really scary. But what packed a real wallop in the Emraan Hashmi-Kangana Ranaut-Adhyayan Suman-Jackie Shroff drama was the punch-laden message at the end, delivered through the heart-rending crux of the story—of how multinational pharmaceutical firms exploited third-world countries.
The House Next Door (2017) Director: Siddharth / Flop
Actor-director-co-writer Siddharth's tri-lingual film was a crisp, slick tale of a vengeful spirit, with a final twist that shows that the evil, presumed dead, is alive and well! Good performances and superb visuals enhanced the horror quotient of this fresh and tightly made saga.
Veerana (1988) Director: Tulsi Ramsay & Shyam Ramsay / Hit
This convoluted horror drama with all the typical Ramsay trappings somehow connected because of its plotline and execution. The film was such a hit that the Ramsays got ambitious and planned its remake in 3D. But they decided not to do it, and in 2016, a B-grade film, calling itself Veerana 2 was made by someone else and was rejected.
Woh Kaun Thi? (1964) Director: Raj Khosla / Hit

Get Free Gifts! Flash Sale Down To $9.99
Was this a plain whodunit or a horror story? Raj Khosla's brilliant suspense story remains an iconic ghost drama, complete with music that has lived on for over five decades. Manoj Kumar (who unofficially also helped in writing the dialogues) and Sadhana were in the lead. The music by Madan Mohan comprised iconic songs like '
Naina Barse
' and '
Lag Jaa Gale
'. And a remake is now being planned, where the songs will be—horrors!—re-created as well!
Click HERE to read more and view the original source of this article.

Loading ...