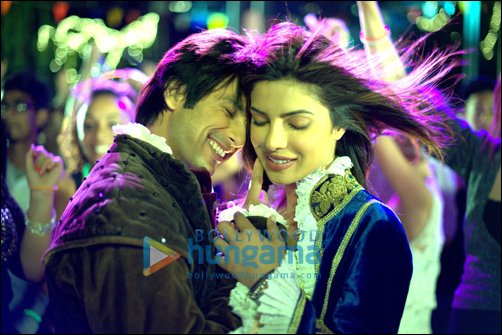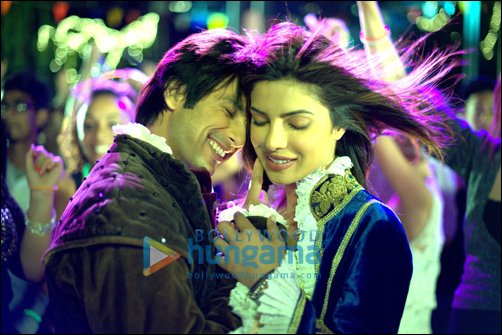 The first promo of Kunal Kohli's Teri Meri Kahaani- Thrice Upon A Love Story starring Shahid Kapoor and Priyanka Chopra will be seen this Friday with Sajid Nadiadwala's Housefull 2.

However, if this pic is anything to go by, one can surely expect some sizzling chemistry between Shahid and Priyanka. The duo did show some crackling chemistry earlier in Vishal Bhardwaj's Kaminey but that was not an out and out love story.

It would be interesting to see the bonding between Shasha and PC in this Kunal Kohli flick which releases in June.