Nothing is more attractive than a graceful dance and Nora Fatehi just proves it right! The actress may have failed to charm the movie buffs but she definitely knows her dance moves. If you don't believe us, her recent Instagram post is proof enough!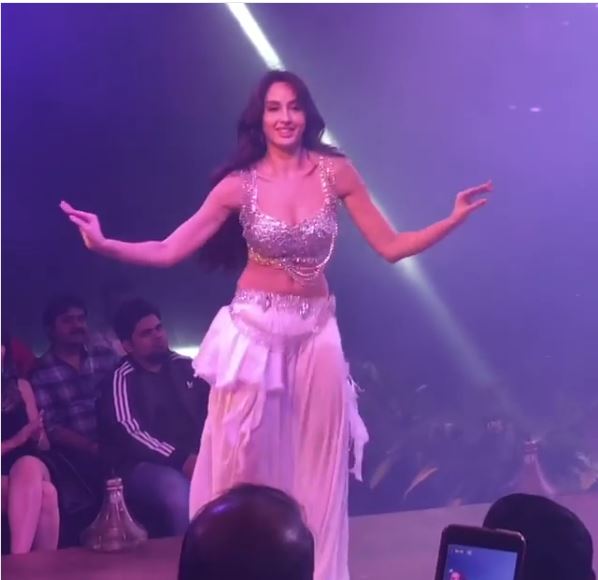 Although we haven't seen too much of Nora Fatehi on the big screen, we definitely know that she is a gorgeous lady. But now after seeing a glimpse of her belly dancing, we also know that she is an amazing dancer too. Undoubtedly, this video would have attracted a lot more fans!
Well, if this was impromptu performance, we are definitely looking forward to see her performing a rehearsed one soon! Did you know that yet another interesting fact about her belly dancing is that the actress is not professionally trained! In fact, it is said to be more of a self-taught skill. Interesting right?
Nora Fatehi may not have established her name in Bollywood until now but the actress-dancer definitely has left us stumped with her belly dance moves. Any takers in Bollywood?
Also Read: Check out: Nora Fatehi twerks for 'Rock The Party' song in Rocky Handsome
Impromptu solo during my performance for Miss India Femina diva awards 2018 Bangalore Didn't prepare for my solo .. I was just feeling the music ???? ???????????? #norafatehi #missindiadiva #stage #performance #new #love #dance #india #morocco #toronto #mood #passion #art #music
A post shared by Nora Fatehi (@norafatehi) on Mar 20, 2018 at 11:15am PDT
Click HERE to read more and view the original source of this article.

Loading ...