Sanjay Dutt and Madhuri Dixit are coming back on screen once again and no one in their wildest dreams would have imagined this phenomenon! Karan Johar pulled off a casting coup and convinced Sanjay Dutt to share space once again with Madhuri Dixit! Now there is a big history to these two superstars of the 90s. Their movies sure translated into box office magic but it was their whirlwind romance which created headlines and filled up the gossip columns! Yes! The Khalnaayak couple was even supposed to tie the knot if the then glossies were to be believed but of course, their romance ended like most great love stories and now, it is all ancient history.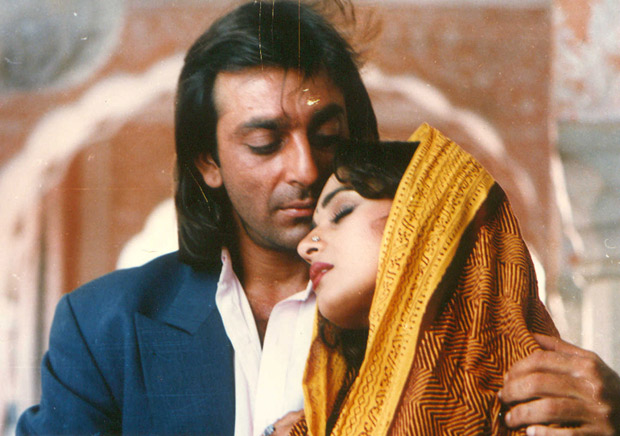 Any Bollywood buff and a Sanjay Dutt fan should know that his trancesion from a action hero to a romantic lover boy on screen came after Sanjay Dutt starred with Madhuri Dixit in Saajan (1991). Ironically enough, press would write about this reel and real love story for generations to come! But this was not his first film with Madhuri. Before this, he had worked with her in Thanedaar and together, they made dance number 'Tamma Tamma' immortal. They also starred together in Khatron Ke Khiladi and Kanoon Apna Apna. Post the success of Saajan, they signed Khalnayak, Sahibaan and Mahanta. Critics have attributed Madhuri to the best phase in Sanjay's career life in the 90s.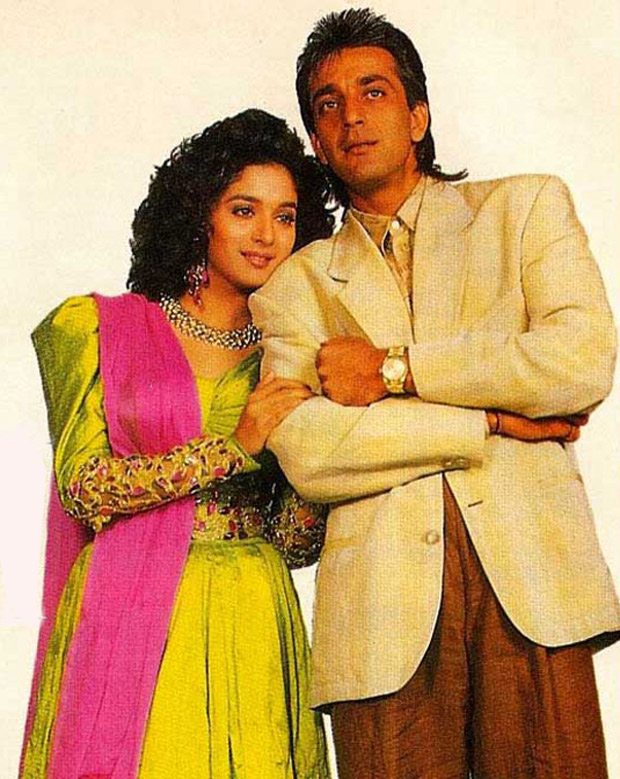 Well, all 90s magazines literally married them off and openly claimed that Sanju was to divorce his wife and get married to Madhuri by 1994. Richa, his wife, came back to Mumbai to be with Sanju but made headlines as she left within fifteen days of her arrival. She even told media that she had been 'treated shabbily' by her husband and that Madhuri was 'inhuman' because though she could get any man, she chose to fall for her husband who had no regard to his suffering wife.
Strong words, eh? Well, the bygones are definitely bygones for this controversial couple as they gear up for Karan Johar's Kalank.
Also Read : Kalank: Karan Johar pulls a casting coup, locks in Sanjay Dutt-Madhuri Dixit, Alia Bhatt- Varun Dhawan!
Click HERE to read more and view the original source of this article.

Loading ...