For the past couple of weeks, Parineeti Chopra has been making headlines with her recent trip to Australia and later for her becoming the ambassador for Speedo. But before this, on April 10, Parineeti took to social networking sites announcing that she had partnered with none other than journalist Arnab Goswami to become the brand ambassador for the Behtar India campaign. However, it seems like her decision to partner with Goswami for this campaign has drawn immense flak from netizens.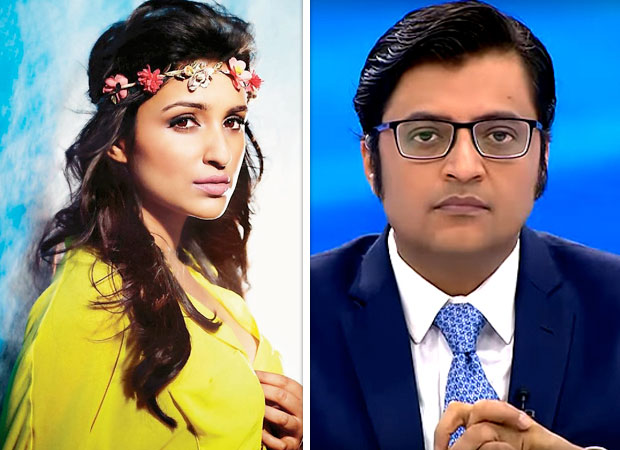 In fact, responding to Parineeti Chopra's post that read, "Thankyou #ArnabGoswami for making me the brand ambassador of "BEHTAR INDIA". Together we will do our best to make a real difference. #BehtarIndia", fans of the actress vented their ire stating that this was a horrible decision. In fact, one Twitter user responded to Parineeti's post saying, "Along with #ArnabGoswami you want to make a 'Behtar India'! Are you signing up for a satire on Indian journalism?"
Ohh.nice priniti congratulations bcoz u r also going to join dalali gang of BJP, Bcoz arnab is leader of dalali gang,Now will get badmabhusan or badmashree soon, U must know Arnab has own channel which is open in BJP Government, this was reward from BJP for dalali,
— Mohd Saquib (@MohdSaq16664237) April 11, 2018
Is aadmi se bach k rehna yaar,pagal h sala
— Pushpendra Kashyap (@thakurparas007) April 11, 2018
Kya App ka Pass movie nahi hai karneko?Jho tum is journalist k saat behtar india banane nikal padi.Pehle arnab ko khud behtar hona chahiye.
— Mohammed Sohail (@shaan27121977) April 11, 2018
????????????????what u just did arnab goswami really already your movies r not working well and nowhe will be the finisher of your career now
— mohammad shameem (@mohammadshame15) April 11, 2018
What a joke. Does arnab want better India? If yes, then plz first try to do journalism honestly. Nonsense minds.
— IamAzad (@afrozalam34) April 11, 2018
Partnering with wrong person to make it behatar, he is responsible to make it badtar. #WithdrawIt
— Aniket Kamble (@aniket__18) April 11, 2018
What that same Arnab Goswami who owns a circus show which televises daily at 9 p.m. I mean c'mon
— ABHISHEK A???????? (@abhilution) April 11, 2018
Ye bikau media me best chamcha he bjp ka…..pariniti ji aap kaha kichad me utar rahe ho
— Naushad Alvi (@Naushadalvi) April 11, 2018
Why are you loosing standards…. Don't do it for money… @republic is pathetic
— vaibhav girde (@DrVaibhavGirde) April 11, 2018
Madam yeah arnab faku hai ,kidar tum iska chakkar ma padd gae.Yeah ganta behtar india banaega.Daily comes n barks can't listen other people
— Mohammed Sohail (@shaan27121977) April 11, 2018
Also Read: HOT! Parineeti Chopra endorses Speedo swimwear
Click HERE to read more and view the original source of this article.

Loading ...