Amitabh Bachchan is today one of the most respected names in the Indian film industry. Over the years, the veteran actor has amassed a fan following that spans ages and nationalities. Well, echoing a similar sentiment, the European Union recently felicitated the legendary actor with a citation. Talking about the same on Twitter, Tomasz Kozlowski, the European Union Ambassador to India posted a couple of images saying, "Thank you Shri Amitabh Bachchan for being Guest of Honor at Europe Day in Mumbai! It was occasion to facilitate Mr Bachchan for his artistic achievements & extraordinary contribution to building cultural bridges between Europe & India."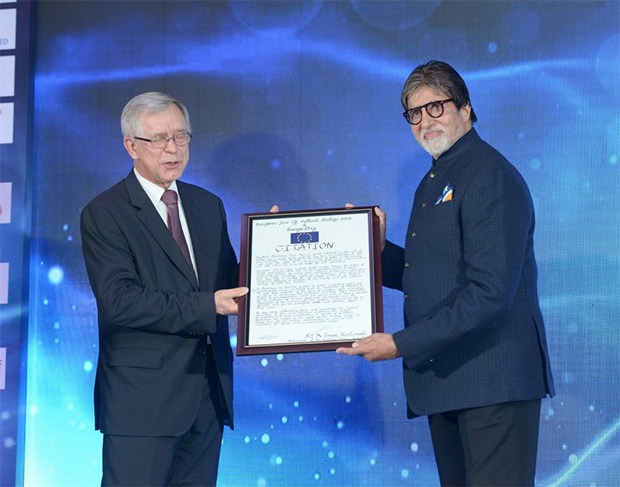 Later taking to his blog to talk about the same, Amitabh Bachchan who is rather prolific on other social platforms as well added, "And a decoration again …from the EU, the European Union on Europe Day celebration, to felicitate me with a Citation .. Humbling and gratified… Such is the nature of these events that are most humbling and filled with gratitude … it makes me want to run away from it all, but certain obligations need to be accepted …and so I did .."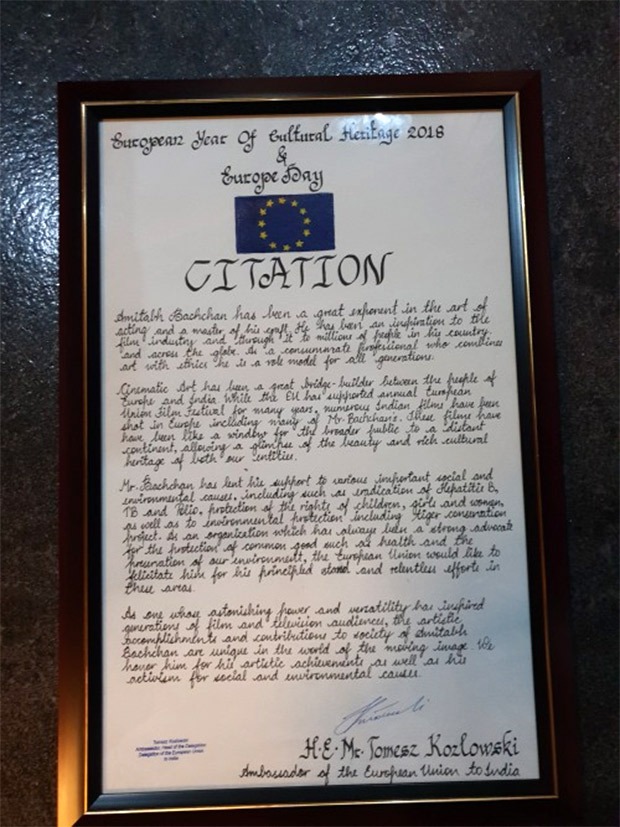 Get Free Gifts! Flash Sale Down To $9.99
Accompanying Amitabh Bachchan at the event was his daughter Shweta Nanda. Bachchan shared an image of them on his blog and he went on to add, "Far too much attention is given and I find it difficult to digest or accept what is written and said. I am least deserving, and most unworthy of such, but they insist and I comply…at times such events of diplomatic importance do need attention; not giving so, creating unnecessary issues… But EU is a robust institution and when they decorate they do so after much consideration. I am most obliged and thankful."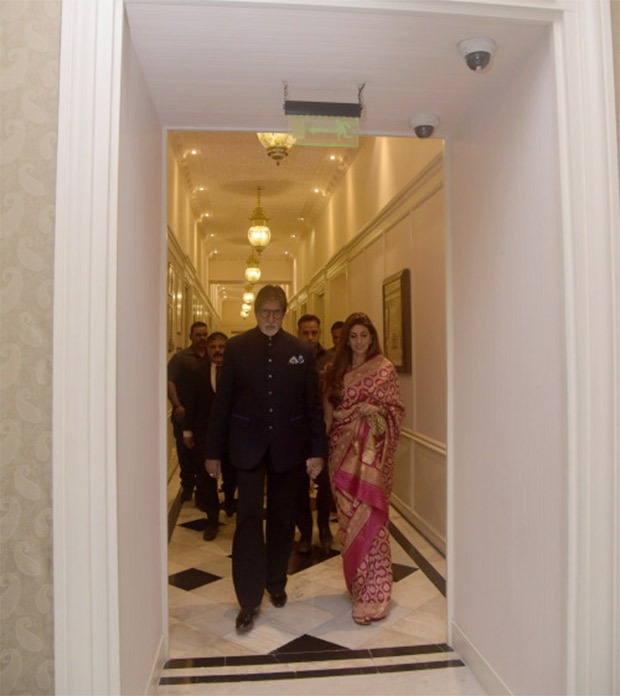 Back on the film front, Amitabh Bachchan is currently busy with his next venture Thugs of Hindostan that will see him sharing screen space with none other than Aamir Khan. Directed by Vijay Krishna Acharya the film is being produced by Yash Raj Films.
Also Read: Sujoy Ghosh's Badla to bring together Amitabh Bachchan & Taapsee Pannu? Mr Bachchan & producer confirm
Click HERE to read more and view the original source of this article.

Loading ...