John Abraham, who has completed 15 years in the industry, is soaring high on the recent success of his film, Parmanu – The Story Of Pokhran. As a co-producer and lead actor of the film, he is satisfied with the way the audience has responded to the film's story. The film has crossed Rs 50 crore mark at the box office. With many projects in the pipeline, John Abraham really wants to a comedy film in future and also wants reunite with Akshay Kumar as well. Not only that, he also admitted recently that he would to star in Dhoom 4 if he is offered the film.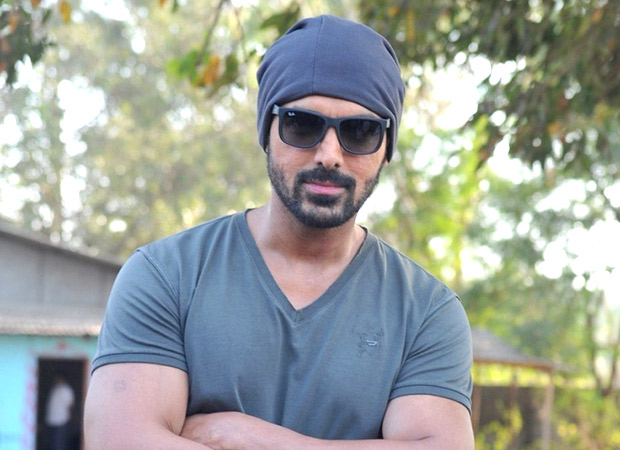 John Abraham, speaking to Bollywood Hungama, revealed that he would love to reunite with Akshay Kumar once again. He has given hits like Garam Masala and Desi Boyz with Akshay. Talking about it, he said, "I'd love to because I think Akshay (Kumar) taught me a lot in terms of comic timing. Just watching him has been a learning experience. If there was one film that I'd have wanted to do again with Akshay, it would be Garam Masala. Honestly, I am itching to do a comedy. I've had too many serious films. I want to do a comedy now. "
John Abraham, who has starred in several action entertainers, was the first one to star in the Dhoom franchise. Speaking about his journey from Dhoom to Parmanu – The Story of Pokhran, he said, "I think I have matured as an actor completely, but if I was told to do Dhoom 4, I would still do Dhoom 4 because I love sitting on motorcycles."
"When I came into this industry, most male models had failed. So, I was considered a non-actor when I came in here and today when people look back at my performances in
No Smoking
,
Kabul Express
,
Zinda
, in
Taxi 9211
, in
New York
, even
Jism
, you know, even
Dhoom
,
Saaya
,
Shootout at Wadala
, they look at so many of those performances and they say man that was brilliant. What's happened is the subtleties in my performance haven't changed; the audience's taste has changed. So, what was over the top expressions and actor who was considered very good five or ten years ago, today is considered absurd. I am thankful that today's audience exists as they will give me longer shelf life that I always wanted," John Abraham added.
Speaking of working with Kabir Khan, with whom John has done Kabul Express and New York, John said, "I love Afghanistan, it is one of my most favourite places in the world and it's got, I would say, the nicest people in the world. So, I would love to work with Kabir (Khan) again and Kabir should do a film with me which takes us to a very dangerous place, you know why because Kabir Khan is a very brave man and he will have to take me by default because no other actor will go there. So, I'll have to be in it. So, I think that's how Kabul Express happened because no actor would have wanted to go where I had gone."
Meanwhile, John Abraham will be next seen in Satyameva Jayate with Manoj Bajpayee. The film is slated for August 15, 2018 release. He is set to start his next film Romeo Akbar Walter.
Also Read: REVEALED: John Abraham finds his lady love in Mouni Roy for Romeo Akbar Walter
Click HERE to read more and view the original source of this article.


Loading ...