Irrfan Khan took everyone by a shock when he shared a post on his Twitter handle about his health. Later on, he went on to reveal that he is suffering from neuroendocrine cancer, after which we haven't received a glimpse of the star. In the midst of the promotions of his last release Blackmail, the actor took off to London for treatment. Well-wishes from all quarters started pouring in. On the other hand, it wasn't until now that Irrfan Khan decided to speak about his battle in an elaborate manner.
The battle with cancer is something that a lot of actresses like Lisa Ray and Manisha Koirala have explained and expressed in the past. And it has never been an easy one. For Irrfan too, the news came as a sudden bolt of lightning. Dealing with the news and then dealing with the physical changes including pain, Irrfan has undergone not only changes in his body but also his mind. He spoke about how the 'neuroendocrine cancer' changed his life to the leading daily Times Of India [TOI].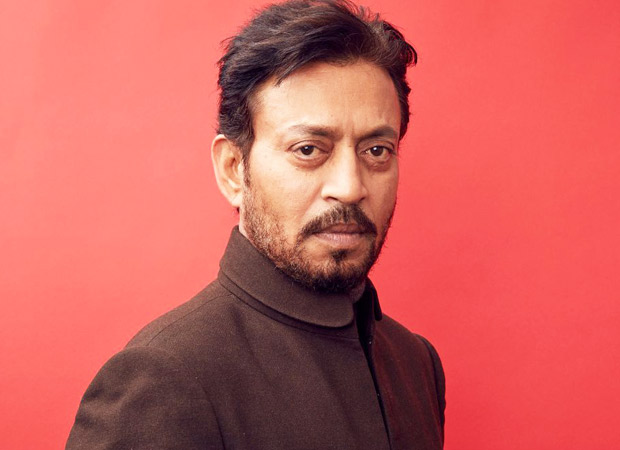 Explaining the fact that the treatment for this is unpredictable, Irrfan Khan stated that it is all trial and error because this kind of cancer is rare. He metaphorically described about his current condition stating that whilst he was travelling in a speedy train that was to take him to his final destination of goals and dreams, he was compelled to get off at a destination even before he reached the one, he actually wanted to go to.
He elaborated adding that the incident has made him realize the unpredictability of life and circumstances, where a cork cannot predict the currents of the ocean it is floating in. Irrfan also went on to talk about the immense pain he suffered wherein he described that 'pain felt more enormous than God.'
Further, when the innate calmness, Irrfan had said, made him surrender, submit and trust irrespective of the consequences. He explained that this sudden realization gave him real freedom, which he never realized how it looked like.
He concluded by stating that the prayers that he received from all parts of the world, from his well-wishers, even people he doesn't even know, has now become one BIG force which has got into head. It has now given him wonder and happiness and it is probably a feeling that the actor has continued to relish.
The philosophical revelation of Irrfan Khan to TOI about the mixed emotions that he has been undergoing whilst fighting a battle of life and death is truly heart-warming. His journey started off as a shock owing to the sudden diagnosis of his ailment and the note has ended positively with the actor accepting his situation yet bravely facing the battle.
Click HERE to read more and view the original source of this article.

Loading ...