One of the highly anticipated films of the year is the Sanjay Dutt biopic titled Sanju starring Ranbir Kapoor in the lead. The film, helmed by Rajkumar Hirani, will tell the tale of Sanjay Dutt who went through a tumultuous journey in front of the limelight. From being a star kid to big Bollywood debut, from drug addiction to assault rifle possession, marriages and several affairs to the dark side of Bollywood, everything will be showcased in the upcoming film. The full-fledged trailer released on May 30 which presented a dramatic and enigmatic saga of Sanjay Dutt.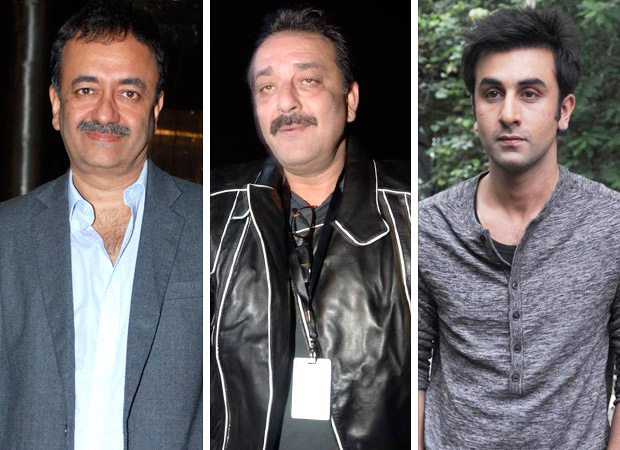 As Ranbir Kapoor and Rajkumar Hirani are busy with the hectic promotions of Sanju, the director is pretty stoked for Sanjay Dutt to watch the film. Interestingly, Dutt has not watched the biopic yet even after the insistence of Hirani who revived his career with Munna Bhai MBBS. Speaking exclusively to Bollywood Hungama, Hirani revealed how Sanjay wasn't even worried how he will be portrayed on screen and how he has not even watched the film. Rajkumar Hirani said, "Sanju's story, he narrated it. My first thing with him was that I will say it the way I am hearing it, the way I am analyzing it and I am not going to whitewash it."
Hirani further added, "This wasn't even in the mind of Sanjay Dutt. He was like 'I have said it. You want to make it, go ahead.' He has not even come and seen the film till now. If anybody else was in his place, they would have been like 'At least, tell me something as my film is coming 2 weeks.' When you have lived that kind of life, when you have seen jail, went through drugs, I think beyond a point you don't care. Whatever name was maligned, it has happened already. He is like what can anyone else do. I think, at some level, he is beyond all this and doesn't care what the world thinks about him. I am saying him every day to watch the film. He says he will watch it later. I have just convinced him and hopefully, he will see it in few days."
Written and directed by Rajkumar Hirani, the film will also star an ensemble cast in addition to Ranbir Kapoor which includes Paresh Rawal, Manisha Koirala, Vicky Kaushal, Sonam Kapoor and Dia Mirza amongst others. Produced by Vinod Chopra Films and Rajkumar Hirani Films in association with Fox Star Studios, Sanju is all set to be released on June 29, 2018.
Also Read: Ranbir Kapoor recreates Aamir Khan's All Izz Well scene from 3 Idiots during Sanju promotions
Click HERE to read more and view the original source of this article.


Loading ...