T-Series has done it again! The premier music label and also one of the more successful one, achieved the coveted 50 million subscriber base on their popular YouTube channel. It was only recently, in March, 2018, that the music major had touched a figure of 40 million subscriber base on its YouTube channel. Undoubtedly, this is a gigantic leap for T-Series.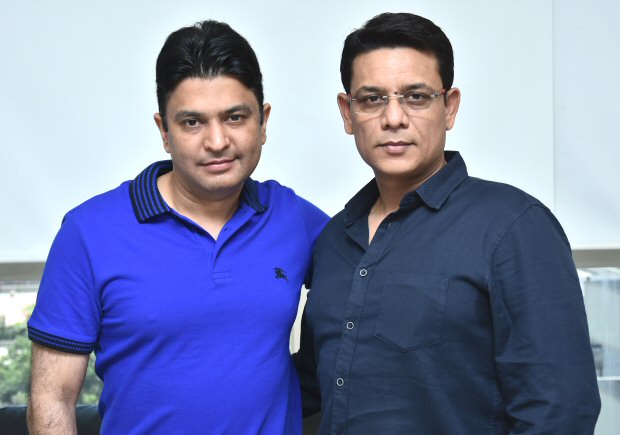 On achieving this remarkable feat, Neeraj Kalyan, President, T-Series says, "It really feels good to be at 50 M subscribers position but it also brings greater responsibility to meet higher fan and industry expectations. The journey has not been easy and is a result of sheer hard work and tenacity of team T-Series over the years. Music for us has never been about excel sheets, it's not a number on a paper. It's a passion, driven by belief in our content, backing our belief with aggression and passion and this has remained our mantra for years which has led us here. We thank fans of T-Series for their faith in us. I dedicate this milestone to the team spirit of digital and content teams of T-Series.
The music company, which is equipped with a huge catalogue of songs, set up its own YouTube channel in 2011. In a short span of seven years, T-Series had disrupted the Indian entertainment ecosystem. In January 2017, the YouTube channel had reached a milestone of a 14 mn viewer base. Last year, in December 2017, the label had clocked 27 bn views and a subscriber base of 30 mn. Within a time, the frame of three months, T-Series has been successful in getting another cool 10 mn subscriber. If you do the math, you will see the channel has been gaining over 3mn subscribers a month.
T-Series which is instantly recognized as Bollywood's go-to music label, has consolidated its position in the market primarily as a music label and for the past one year-and-half is being looked upon as major film studio as well. The success of its films such as Hindi Medium, Tumhari Sulu, Sonu Ke Titu Ki Sweety, Raid and Blackmail among others has only strengthened that position among the trade pundits as well as the lay man.
Also Read: T-Series chairman Bhushan Kumar receives Dadasaheb Phalke Film Foundation Award 2018
Click HERE to read more and view the original source of this article.

Loading ...