Remember the film Welcome Back? Well though the film released a while back, it seems the makers' viz Eros International and Firoz Nadiadwala have been locked in a legal battle since then. The apparent bone of contention is a sum of Rs. 30 crores which according to Eros, is owed to them by Nadiadwala and that they are the rightful owners of the Welcome Back IP.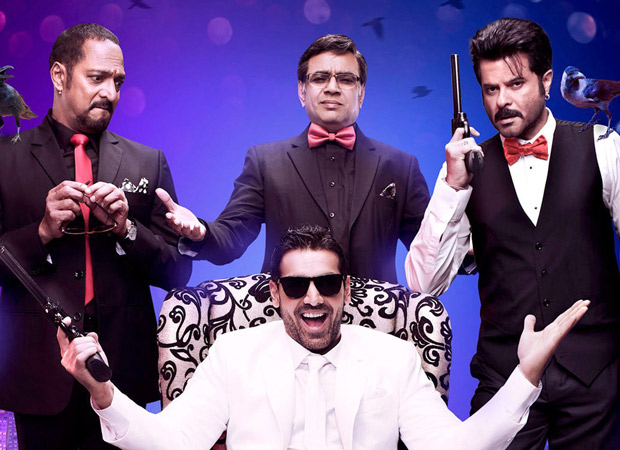 In fact, Eros International issued a public notice via their legal counsel R.M. Azim that claims that as per the Film Rights Acqusitions Agreements executed between Base Industries Group and Eros, the latter owns the sole and exclusive copyrights of all excluding the music/ audio and audio visual rights of the film Welcome Back. Besides this the said notice also claims Eros has the sole and exclusive Internet rights of the film.
However, responding to this, advocate Mr. Pravin Desai on behalf of Firoz Nadiadwala's Base Industries Group issued a different public notice citing that the allegations were an attempt to confuse the entire film and entertainment trade into believing that Eros continue to have rights acquired by them for the film Welcome Back.
Now in another twist, the legal counsel of Eros have issued another notice stating, "The allegations in the Public Notice issued by Mr. Pravin Desai, Advocate on behalf of Base Industries Group in film trade Magazines
Super Cinema
and
Bollywood & TV Reporter
dated 23.06.2018 (
said Notice
) are false, and incorrect. The threats and intimidation therein against Eros in the said Notice are nothing but an ingenious device ploy and stratagem of a chronic defaulter / debtor to coerce, pressurize and intimidate Eros to withdraw its legitimate claim for recovery of Rs.30 Crores against Mr. Firoz A Nadiadwala as stated hereunder in respect of the film Welcome Back. All relevant accounts for the exploitation of the rights of the film
Welcome Back
in a transparent manner was submitted to Mr. Firoz A. Nadiadwala who never objected to the same. Insofar as the threats and intimidation of Mr. Firoz A. Nadiadwala is concerned Eros may if so advised file appropriate legal proceedings to counter the same. The allegations of Rs. 100 Crores alleged by Mr. Firoz A. Nadiadwala are utterly false. Eros has filed Statement of Claim for the unrecouped amount of Rs.30 Crores against Mr. Firoz A. Nadiadwala of Base Industries Group in respect of the film "
Welcome Back
" with the Arbitral Tribunal of Sole Arbitrator appointed by Hon'ble Mr. Justice B.P. Colabawalla of Bombay High Court. The matter is thus
coram sub-judice
before Arbitral Tribunal."
Click HERE to read more and view the original source of this article.


Loading ...