Ever since Pad Man was announced, Akshay Kumar has been actively campaigning for making sanitary pads available for women in rural areas! His work continued even months after the film was released. Now, in a new judgment of sorts, the GST Council has decided to do away with GST [Goods and Services Taxes] that were initially levied on sanitary pads. Expressing happiness over the decision was Akshay Kumar.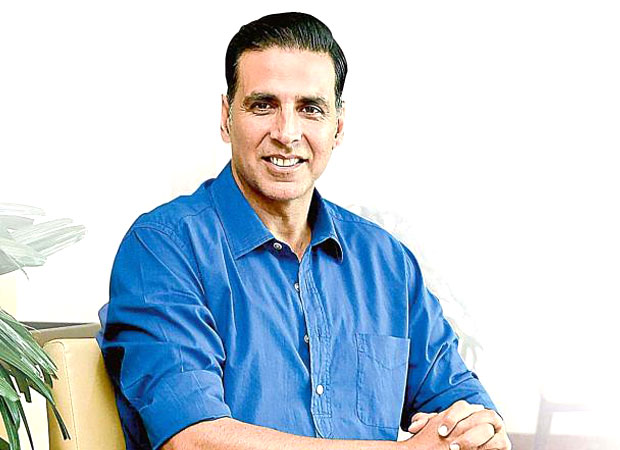 Superstar Akshay Kumar had kicked off a movement during the promotions of Pad Man, wherein he encouraged citizens to abolish the taboos that were attached to menstruation. He also requested them to create awareness on it and wanted to improve the hygiene facilities for women in rural areas. At the same time, he was also tackling with the GST that was levied on sanitary pads in an earlier judgment.
One of those days when a news brings tears of joy as a cause close to ur heart gets fulfilled.Thank you, #GSTCouncil,for understanding the need for menstrual hygiene & exempting sanitary pads from tax. I'm sure crores of women in our country are silently sending gratitude ur way
— Akshay Kumar (@akshaykumar) July 21, 2018
Speaking about the same, many NGOs which were fighting for making menstrual hygiene a norm in rural areas, too rejoiced the news. In recent reports, Sushmita Dev, Member of Parliament, also called this a welcome step although she did maintain that the step should have been taken earlier. Another social worker and director of an NGO, Krutika Pursnani considers this as a win to all women. Many such NGOs had gotten together in the past for the movement called Lahu Ka Lagaan which literally translates to Tax for Blood to make sure that GST is removed from sanitary pads. Hence, referring to the movement, Pursnani further wants to put forth the suggestion of reducing their prices so that it is made available for all strata of the society.
Also Read: "Forget levying GST, sanitary pads should be given free of cost!" – Akshay Kumar
Click HERE to read more and view the original source of this article.

Loading ...