Just like its sequels, Tom Cruise starrer Mission: Impossible – Fallout gives the audience a glimpse of the most exotic and beautiful locations from remote parts of the world. Taking the Impossible Mission Force (IMF) team this edition Christopher McQuarrie has never compromised on the choice of location for his second stint as director in the franchise.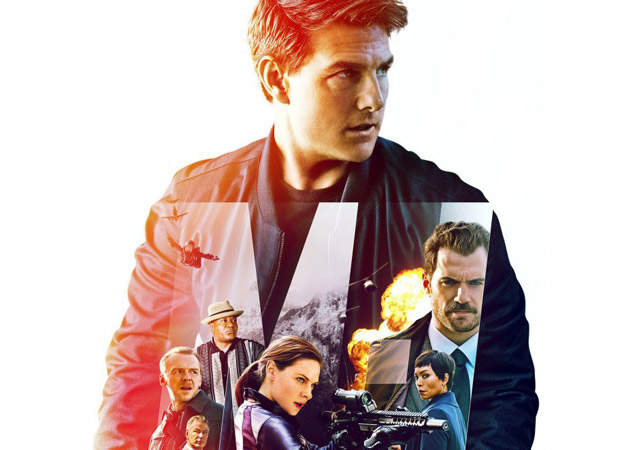 Mesmerized by the scenic beauty of Paris, McQuarrie commented "I became somewhat obsessive about it. I was relentless with my crew about finding locations that gave depth and scale and scope to the movie. Tom and I both love Paris and we wanted to do something that showcased the city. We had watched a short film called Rendezvous, an eight-minute chase through the city shot from the point of view of the bumper of a speeding car. We wanted to pay homage to that short, which goes past all of the major Parisian landmarks, and we were very fortunate that the city let us do it."
The first major stunt sequence that took place in Paris, where Ethan Hunt was at the centre of a high-speed chase involving a motorcycle, a classic 1986 BMW M5 automobile and an armoured truck. Cruise who was a part of the scene said, "I've seen so many great films that were made in Paris; it is a city of cinema. It was amazing to have the opportunity to celebrate that, to be able to work there and to be able to immerse the audience in that environment."
Following Paris was Queenstown on New Zealand's beautiful South Island, where the cast and crew shot the film's heart-stopping helicopter sequences. Since it was the beginning of winter in the Southern Hemisphere, the days were extremely short. The crew who was shooting the helicopter stunts as well as transporting the crew from the base camp to various locations began their work before sunrise.
Jake Myers, one of the producers of Mission: Impossible – Fallout explained, "The South Island has a lot of large, undeveloped areas that can only be accessed by helicopter. It is very well equipped with aircraft and extremely experienced pilots because there is a considerable helicopter tourist industry."
Gear up as Mission: Impossible – Fallout will release in theatres near you soon! Mission: Impossible – Fallout – A Paramount Pictures movie, exclusively distributed in India by Viacom18 Motion Pictures releases in India on July 27, 2018.
Click HERE to read more and view the original source of this article.


Loading ...