Vikram, who is considered to be one of the top actors down South, has now been facing allegations directed towards his son Dhruv Vikram who is planning to make his Kollywood debut soon. The young actor is facing charges of rash driving and is being accused of injuring a rickshaw driver reportedly.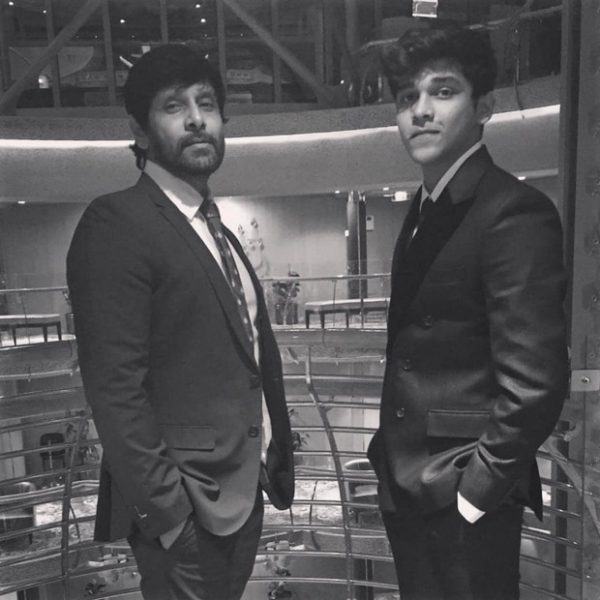 According to reports that released earlier today, Dhruv Vikram was apparently driving the car in Alwarpet through the TTK Road on Sunday during the secluded hours of 3:30am. If these reports are to be believed, the speeding car rammed through the areas where rickshaws are parked. An auto driver named Kamesh has got injured in the process and was later taken to the government hospital in Royapettah to tend to his wounds immediately. In certain reports, the manager of Vikram, Suryanarayanan has commented that the injured received the treatment immediately and that he was later discharged too.
A car carrying actor Vikram's son Dhruv and his friends crash into 3 autorikshaws Alwarpet #Chennai. 4 men were injured in the accident. pic.twitter.com/EHoNT9wNeO
— Mirror Now (@MirrorNow) August 12, 2018
Dhruv Vikram was supposed to make his Kollywood debut with his film Varma which is expected to be a remake of the much talked about Telugu blockbuster Arjun Reddy, which featured Vijay Devarakonda in the lead role. It is directed by Bala, who had made his directorial debut with Vikram as the lead in Sethu and also stars actress Raiza Wilson.
Also Read: Mohanlal faces legal action over a textile commercial
Click HERE to read more and view the original source of this article.

Loading ...