Well, knowing how much Aishwarya Rai Bachchan cherishes her motherhood, it wouldn't come as a surprise that her fondest memories would be associated with her lovely daughter Aaradhya. Recently during an exclusive interview with Bollywood Hungama, Aishwarya Rai Bachchan confessed about her best memories in Paris. Not surprisingly, the French capital is very close to the actress' heart and she almost visits it every year, especially when she attends the prestigious Cannes Film Festival at the French Riviera.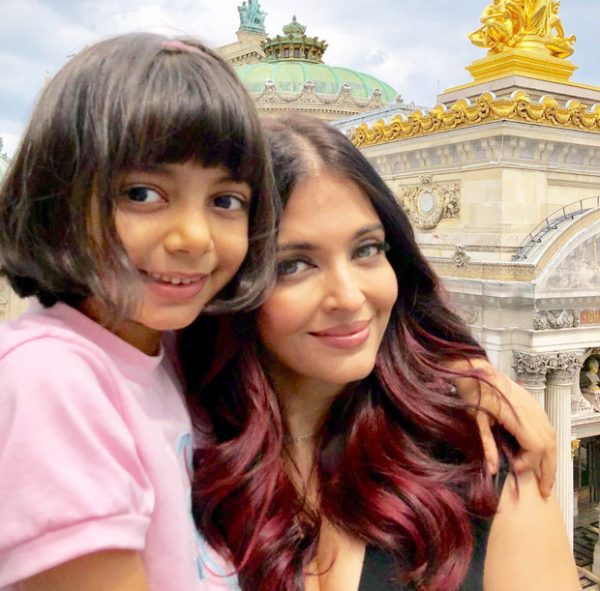 Aishwarya Rai Bachchan, whilst exclusively talking to Bollywood Hungama, was asked about her most favourite memory in Paris. The actress responded to the same saying that even though she has made many fond memories there, whether it was her modelling days or Cannes days or being a brand ambassador, her best ones had to involve her daughter Aaradhya. Adding to that, the actress maintained that it was her trip to Disneyland that she considers to be the best memory.
Aishwarya said, "I was in Paris very recently with Aaradhya and together we had her first Disney experience, her first roller coaster experience, we got to experience the Bastille Day, the World Cup victory there. All in all it was a huge experience and lot of great memories in Paris ."
Speaking on the same, Aishwarya Rai Bachchan added, "I roamed about freely with Aaradhya. I went to a wonderful park right in the middle of the city which was so entertaining. Thank you all so much for giving me my space with my daughter and I really wanted to keep it normal. I did not do the whole shebang of having an entourage. I just went there with a couple of very close, dear friends of Aaradhya and mine. I had a lot of real time. Thank you all for allowing me that and giving that. I obviously cherish my time with my daughter. That's my most beautiful memory with her in Paris."
Also Read: Why are tabloids still writing about Aishwarya Rai Bachchan & Salman Khan?
Click HERE to read more and view the original source of this article.

Loading ...