Anushka Sharma was all over the internet after her crying expression from Sui Dhaaga got famous. Netizens turned it into a meme and had a field day with it. Instead of taking offense, Anushka joined in the fun. Her director Sharad Kataria too began sharing his favourite memes and it in turn helped in promoting the movie! Thanks to Anushka's viral meme, Sui Dhaaga became household name and it worked in the favour of makers. Much like how Alia Bhatt cashed into her trolling on Internet and gave us Genius Of The Year, Anushka too has taken the internet trend sportingly.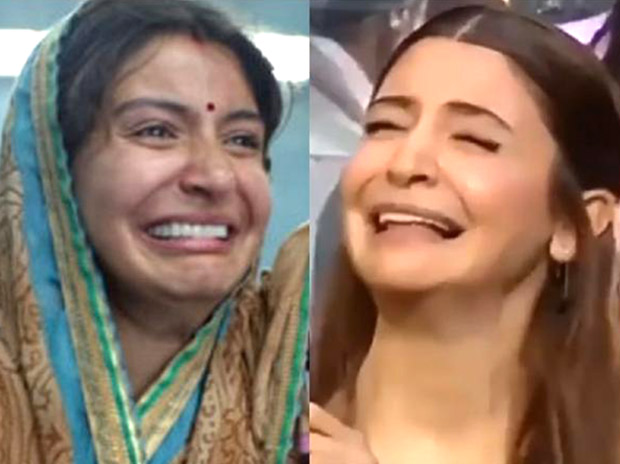 On the sets of Indian Idol 10, she was asked to recreate it and she readily obliged. Here is her video doing the same:
View this post on Instagram
Our memes Queens ???????????????? Follow page ➡ @instapollywoodstars , , #instapollywoodstars #punjabiactor #punjabisinger #punjabiactor #punjabiartists #punjabiwedding #punjaban #punjabifood #punjab #punjabimodel #punjabidress #punjabimunde #pollywood #pollywoodsingers #pollywoodsongs #jatt #jatti #sardaar #sardaari #sardaarji #punjabisuit #punjabivirsa #pagg #patialashahipagg #turban #punjabistyle #punjabicelebrities #nehakakkar #anushkasharma @nehakakkar @anushkasharma
A post shared by INSTA POLLYWOOD STARS (@instapollywoodstars) on Sep 8, 2018 at 11:41pm PDT
Sui Dhaaga
, thanks to all the memes. The film will release on September 28 and is directed by Sharad Katariya and produced by Maneesh Sharma of Yash Raj Films. After
Sui Dhaaga
, she will be seen in Shah Rukh Khan's
Zero
where she is playing a scientist.
Also Read: Sui Dhaaga director Sharad Katariya TROLLS Anushka Sharma; joins in the promotion of the film with rest of the Internet
Click HERE to read more and view the original source of this article.

Loading ...