Manoj Bajpayee is caught in web, though not of his own making. Raj & DK riding high on the success of the horror – comedy Stree which the duo has produced and written, the co-directors have taken off to Ladakh to shoot their web series entitled The Family Man about an Intelligence agent trying to balance out his official duties with his family obligations. Quite like Manoj Bajpayee himself trying to balance out the Gali Guleiyan kind of niche films with mass entertainers like Satyameva Jayate.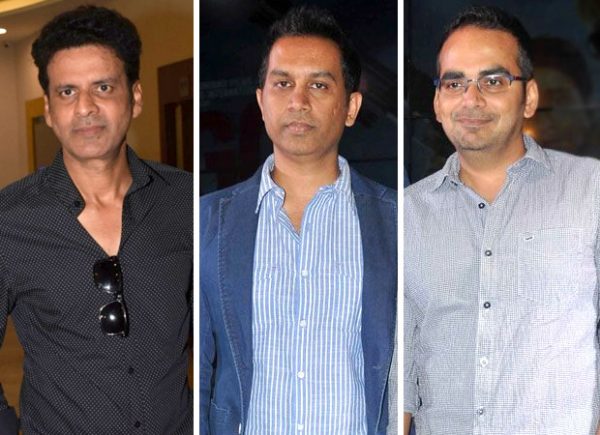 Manoj says he has no quibbles with his career. But, he is unhappy about the lack of outlets for serious cinema. "We had to fight tooth and nail for theatres, screen and show timings for Gali Guleiyan. I am frustrated by the obsession with mass entertainment among our cinema exhibitors. We need to understand that New India has a brand new cinema-viewing audience. Every kind of film is welcome. This is why Stree has succeeded alongside Satyameva Jayate."
One major reason why Manoj has elected to do a web series at this juncture is the reach. "The audience for a web series is staggering. For the same films of mine that were closed down in theatres even before they got a chance to be seen I've audiences on the internet coming up to tell me how much they like the film."
Manoj chose The Family Man as his web debut for its relevance. "It is about an unsung hero, someone who constantly jeopardizes his life for the country at the cost of his family life. I did it because I loved the script. Also, I've been meaning to work with Raj and DK for some time now. I've seen Goa Goa Gone. I liked its fresh energy and the directors' appetite for the edgy and wacky."
Manoj says Raj and DK have played it straight in The Family Man.
The Family Man
. While the first schedule is being shot in Ladakh, the second schedule is set in Leh, Srinagar and Pahalgam. It's a different genre we wanted to try. It's a thriller drama about counter – terrorism. Except that it's treated like any other job. It's a government job for the protagonist. And he has to balance his family life and this very sensitive highly important job while going through same struggles as any government employee…you know, rented flat, shitty car, growing kids."
The dup is working with Manoj Bajpayee for the firsr time. Says Raj, "Manoj was pretty much our first choice. We also decided to cast actors from various regional film industries…Telugu, Tamil, Malayalam, Marathi, local Kashmiri actors and of course Mumbai actors."
Also Read: "If the gay professor in Aligarh was alive today, he wouldn't have to die"- says Manoj Bajpayee
Click HERE to read more and view the original source of this article.

Loading ...