Dharmendra Singh Deol, the handsome young man from Saniyal, a village in Punjab who came to Bombay to try his luck as an actor after seeing a Dilip Kumar film called Jugnu several times even though he had travel to the city and often borrow money from his rich friends and sometimes from his father who was a teacher is eighty years old now and age has started telling on the "son of the soil", a phrase he loved using for himself.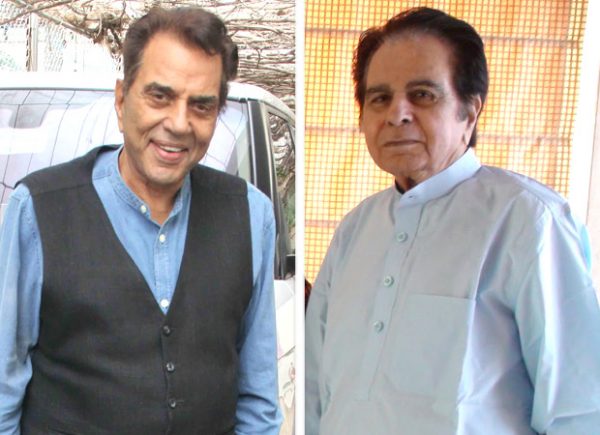 He has all but quit acting and accepts that his last outing with his sons, Sunny and Bobby in the recently released film Yamla Pagla Deewana Phir Se was a "blunder I should not have made, but how can a father say no to his sons?"
Dharamji as he is well-known in the industry is now spending most of his time on his farm house in Lonavala. Reminiscing about his early days and what he has come to understand he continues, "A part of my early days in Saniyal, now I have a copy of my home and village from where I came to Bombay more than sixty years ago to chase my dream to be another Dilip Kumar. I later came to know was just not possible and that there could be only one Dilip Kumar. No one like me should even dream of being a little of the Shahenshah of acting."
Garam Dharam
of Hindi films not only made him "one of the ten most handsome men in the world" it also made him the star among stars for more than half a century.
And next to farming, Dharam spends time writing poetry in Urdu which he had started writing even when he was a busy star but could not pursue because of lack of time. He now says, "Ab waqt hi waqt hai mere paas aur main woh sab kuch kar sakta hoon joh main jawaani mein nahi kar sakta tha". He read some of his poems to me and frankly, they were poetry in the true sense and at eighty he could write about love like very few young poets of today can write. He now wants to make short films on each of his poems and he is sure he will do it. The he-man hero still looks handsome but the only things he cannot hide are the thick spectacles he wears "because I want to see the real face of the world and its people for the rest of my life"
Also Read: When Dilip Kumar called his first mobile "That damned thing"
Click HERE to read more and view the original source of this article.

Loading ...