All those who have been updated with the latest piece of Bollywood news would be aware that RK Studios will no longer remain. RK Studios, which was an ambitious studio kicked off by Raj Kapoor, will soon be sold off by the Kapoor Khandaan since they no longer consider it as a feasible option. But before bidding it a final farewell, the Kapoors decided to follow the 70 year old tradition of celebrating Ganesh Chaturthi one final time before it will be sold off.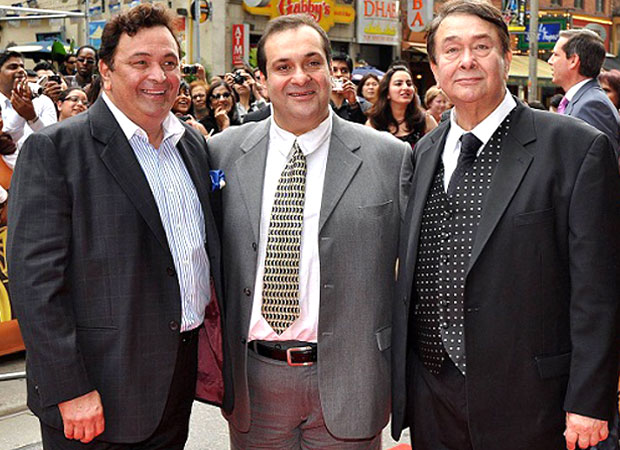 The three Kapoor brothers, namely, Randhir Kapoor, Rishi Kapoor and Rajiv Kapoor came together to celebrate Ganesh Chaturthi this year with much pomp and joy. They not brought in the idol of Lord Ganesha with all the music and dhol but were also seen performing the aarti, puja and other rituals on the special occasion. We hear that Randhir even got emotional during the same. Here's a glimpse of the celebrations:
Rishi Kapoor, who is known for his outspoken nature, has asserted in reports that they will continue to celebrate Ganesh Chaturthi for the next 10 days exactly like the way they have been doing it for 70 years. Considering that this will be the final time it will be held in RK Studios, they want to ensure that all the rituals are performed properly. He also maintained that where they will go, he knows that Lord Ganesh will always support them in all their endeavors.
For the uninitiated, the Kapoors faced a major tragedy a year ago when a portion of RK Studios were burnt into ashes after it caught fire last year, on September 16.
Also Read: Rishi Kapoor does NOT deny Ranbir Kapoor's relationship with Alia Bhatt, wants him to marry soon
Click HERE to read more and view the original source of this article.

Loading ...