While the fun at the Bigg Boss house in Hindi is just getting started, the Kamal Haasan hosted Bigg Boss Tamil 2 is coming to an end. The finale is hardly a week away with Riythvika, Janani, Aishwarya and Vijayalakshmi heading towards the climax. But what took the audiences by a shock was an eviction of not one but two contestants, a week before the finale. Well, an eviction during the weekend is the usual process of Bigg Boss but a double eviction took many by a surprise. What left the fans of Bigg Boss Tamil 2 shocked is also Yashika Anand getting evicted because she was expected to be one of the strongest contenders for the finale. Audiences were betting on her win during the finale but alas her journey has ended.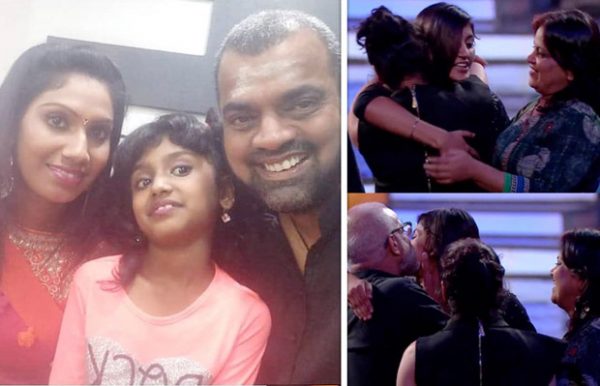 Here's a glimpse of how Balaji spoke to the rest of the contestants from Bigg Boss 12:
View this post on Instagram
Gonna miss this fun moment's of balaji, Tq fr entertaing us by ur dalco night comedies Balaji ????@dhejuwe #biggbosstamil #bigbosstamizha #bigbosstamiltroll #BiggBoss2Tamil #bigbosstamilfans #BiggBossTamilSeason2 #BiggBossVote #bigbosstamiloffl #BiggBossTamil
A post shared by Riythvika Army???????????? (@riythvikaarmy) on Sep 22, 2018 at 8:59pm PDT
Here's the glimpse of the eviction of Yashika Anand:
View this post on Instagram
Goodbye ❤️???? thank you @vijaytelevision #bigboss Kamal sir ❤️???? love you all who've supported me throughout this journey. Mom dad Osheen Rajneesh ????❤️
A post shared by Y A S H I K A A A N N A N D (@yashikaaannand) on Sep 24, 2018 at 3:26am PDT
Also Read : Bigg Boss Tamil 2: Liplock between Aishwarya Dutta and Janani creates furore
Click HERE to read more and view the original source of this article.

Loading ...