Karthi and Rakul Preet Singh are all set to take the schedule of their forthcoming Dev ahead. While an extensive schedule was planned in Manali, the crew was shocked to see the condition in Himachal Pradesh that has worsened due to floods. If reports are to be believed the team who have been prepping to kick off the shoot have been stranded in Kulu Manali due to the calamity and according to what Karthi revealed in reports the team of the film are stranded at the mountain top.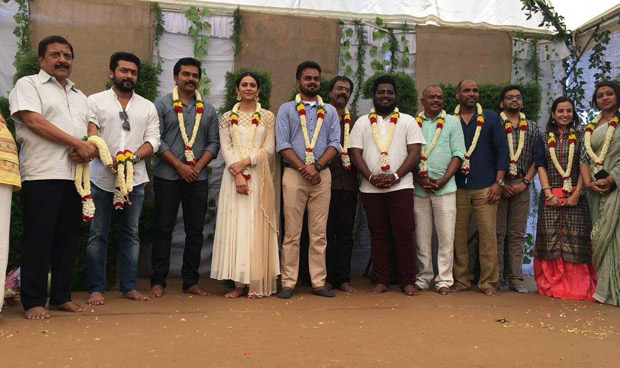 In recent reports, Karthi spoke about the Rakul Preet Singh film where he mentioned that Himachal Pradesh is facing crisis owing to heavy rainfall and landslides that changed the condition of the state overnight. Followed by the calamity, the actor described about how cars and vehicles were stranded after huge rocks started rolling down the hills. He mentioned that he himself was asked to stay in a different village to ensure all the safety. Before that, he is said to have been stranded in his car for 4 to 5 hours due to the landslides.
Coming to the film Dev, directed by Rajath Ravishankar, Karthi revealed that their plan was to shoot some ambience scenes which also include some sequences set against the backdrop of waterfalls. The film makers felt that it would an apt season with some gentle rainfall and required greenery but they were definitely not prepared for the floods and landslides that lashed out on the state.
Also Read: Here's how Rakul Preet Singh became the owner of three gyms in India
Click HERE to read more and view the original source of this article.

Loading ...