In a major move, Abundantia Entertainment, led by Vikram Malhotra, has acquired the rights to the Hindi adaptation of the cult Malyalam hit, Angamaly Diaries. The 2017 crime drama about gang wars in a small Indian town, directed by Lijo Jose Pellissery, has a strong connect with the youth as it depicts the madness, mayhem and the methods of a group of people who are trying to come up in life by using every means possible. It's a critique of society in general where the youth are often enamoured by rowdy elements and try to emulate them.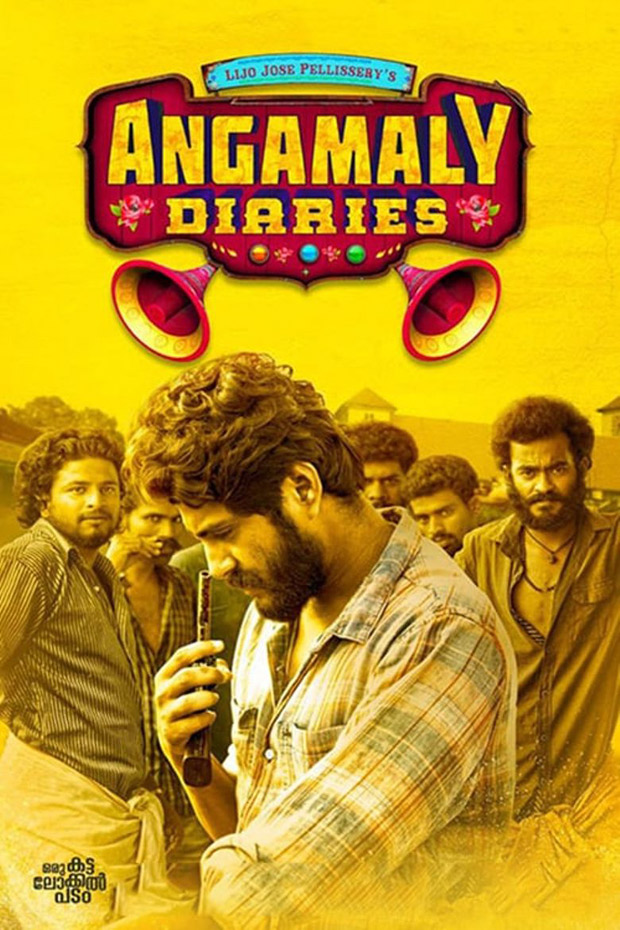 The film, which was made at a very low cost of production and marketing, delivered a high gross box-office number of Rs. 21.6 crores worldwide. In just Kerala, Angamaly Diaries collected 15.52 crores, making it one of the most successful Malyalam films in recent times – considering it featured 86 debutant actors.
Antony Varghese, who plays the lead role, Vincent Pepe, took home several awards, which include the Black Lady for Best Male Debut in Malyalam cinema, at South Filmfare Awards 2018, Asiavision Awards 2018 and SIIMA 2018. The actor also took home the Youth Icon Award at the Asianet Film Awards 2018.
Since its release, Angamaly Diaries, has received Pan-India acceptance, critical acclaim and even made its mark globally – through a premium digital streaming platform. With an 8.1 rating on IMDb, the film has been lauded for its realistic making – showcasing a mélange of beautiful visuals, thumping music, and brilliant performances of the actors. It's dazzling, can't-look-away finale, shot in a single 11-minute take has garnered appreciation from all quarters.
The film has also received high praises from the film fraternity. Actor Mohanlal wrote, "Happened to watch
Angamaly Diaries
and I'm impressed by the way the movie is made. Brilliant acting by everyone and Kudos to the whole team and to Chemban Vinod Jose and Lijo Jose Pellissery." Actor Prithviraj Sukumaran lauded it as a "stunning piece of film making" and praised its "original writing". Actor Nivin Pauly applauded the casting, performances, story calling them "so refreshing and real." Director Anurag Kashyap called it as "an extraordinary film" and tagged Angamaly Diaries as his film of the year so far.
Director Lijo Jose Pellissery is ecstatic about his labour of love being made in Hindi. Says he, "I'm thrilled that my film has received so much love and appreciation, ever since its release and I couldn't be happier that producer's like Abundantia Entertainment, who are known to marry socially relevant cinema with entertainment, will adapt it in Hindi… Here's this impactful, socially relevant tale that now has the opportunity to transcend to a larger audience, who seek fresh cinematic experiences, as this one."
Producer Vikram Malhotra – Founder and CEO of Abundantia, reiterates Lijo's excitement, "I am delighted with the opportunity of taking this rare gem of a film to the Hindi audience in their language. Angamaly Diaries has attained cult status, especially with the youth, with its unique narrative and characters. We hope to create a world that mirrors the magic that Lijo and his team created with the original."
Vijay Babu, Managing Director – Friday Film House and Producer of Angamaly Diaries, is equally thrilled about this development. "Angamaly Diaries as a movie is very special to us at Friday Film House. It gave our banner national and international recognition. We are very happy to grant the Hindi remake rights to Abundantia, as they are one of the most reputed production houses."
Click HERE to read more and view the original source of this article.


Loading ...