The Kapoor family went through one of the toughest times in their lives with the untimely passing of their beloved family member, Sridevi. Daughters Janhvi Kapoor, Khushi Kapoor and husband Boney Kapoor remember her in every way possible. In this tragic time, Arjun Kapoor and Anshula Kapoor have stood by their sisters and father and continue to offer support to them. They have come closer to each other and often share some of their adorable moments with each other on social media. Arjun, as a big brother, has been their pillar of strength and has been supporting them in every step of the way. Now, the two of them will be appearing together in the sixth season of Karan Johar's chat show Koffee With Karan and the audience will get to see their bond as well.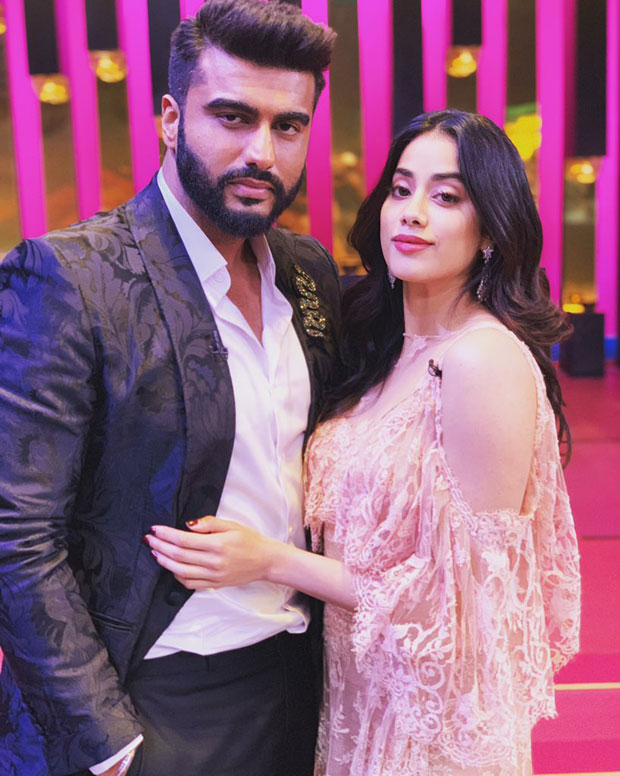 Arjun Kapoor has been one of the favourite guests on Koffee With Karan. From laugh riot episodes with Ranveer Singh and Varun Dhawan to making surprise appearances, he has been a fan favourite. Speaking to Bollywood Hungama, Arjun said, "My first year, I appeared with Ranveer who is my brother from another mother. And the second time was with Varun who is also a brother from another mother. I keep telling Karan that I love this franchise. It's my big franchise that I have (laughs). I have enjoyed being part of it as a surprise guest, showing up and being spoken about. Now, I am nicely embedded into the system."
Talking about the emotional connection and bonding with Janhvi Kapoor, Arjun further added, "Coming with Janhvi will be special for me. Because he (Karan Johar) could have easily chosen to put me with another contemporary or a fellow actress. He somewhere allowed me to build a bond with Janhvi that is even greater than I have had with her in the past six months. In the last six months, I have been busy with my life along with trying to be there for them. She has been busy with
Dhadak
and finding her bearings. So, in a very nice and strange way, Karan almost has brought me and Janhvi to be in our own independent space and be together at the same time in those few hours. So, I got an insight into how she is in front of the camera and how she is off camera. She also got an insight as to how I conduct myself. These are very personal spaces that only your near and dear ones are allowed to see. We had a blast. But, the moments even behind the camera is special for me as I could see an insight into my sister which I have not. It was nice and that's my emotion with her. It is a very sweet and fun episode, different from what I have done in the past when I have gone and done nonsense sometimes. There is nonsense but it is in brother sister kinda way."

Koffee With Karan will premiere on October 21.
On the work front, Arjun Kapoor will be seen with Parineeti Chopra in Vipul Shah's Namaste England. The film is set for release on October 18. Janhvi Kapoor, on the other hand, made her Bollywood debut this year with Dhadak alongside Ishaan Khatter.
Also Read: Arjun Kapoor REVEALS about his changing dynamics with Sridevi's daughters Janhvi Kapoor and Khushi Kapoor
Click HERE to read more and view the original source of this article.


Loading ...