While she started off as the quintessential heroine, we know that Jyothika didn't explore her full potential until she started showcasing her acting chops in some unique films. The actress is as commercial yet unconventional in her own way. Despite sharing screen space with stalwarts like Kamal Haasan, Rajinikanth and superstars like her husband Suriya, the actress has managed to showcase her talent and stand tall amidst such huge stars.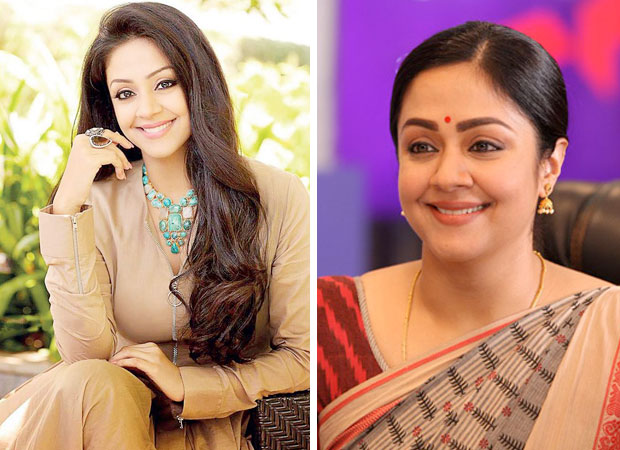 Furthermore, in the later stages of her career, Jyothika also experimented with couple of women-centric films. The same seem to have caught her fancy after she decided to return to films post her sabbatical. In fact, when she made a comeback in 2015, after six years with
36 Vayadhinile
, it was a woman-centric drama too. Now in 2018, Jyothika is gearing up for another strong portrayal in
Kaatrin Mozhi
. Even though the film is a light hearted drama of a housewife turned radio jockey, the Hindi version of it,
Tumhari Sulu
starring Vidya Balan turned out to be a blockbuster.
And for the Tamil version, we definitely wouldn't question their choice – which was Jyothika. Well, the actress knows how to weave her path in a male centric Tamil industry and has some interesting strong portrayals to her credit in the past. On the occasion of her birthday, we at Bollywood Hungama will trace the journey of Jyothika and her female centric films.
1. Snegithiye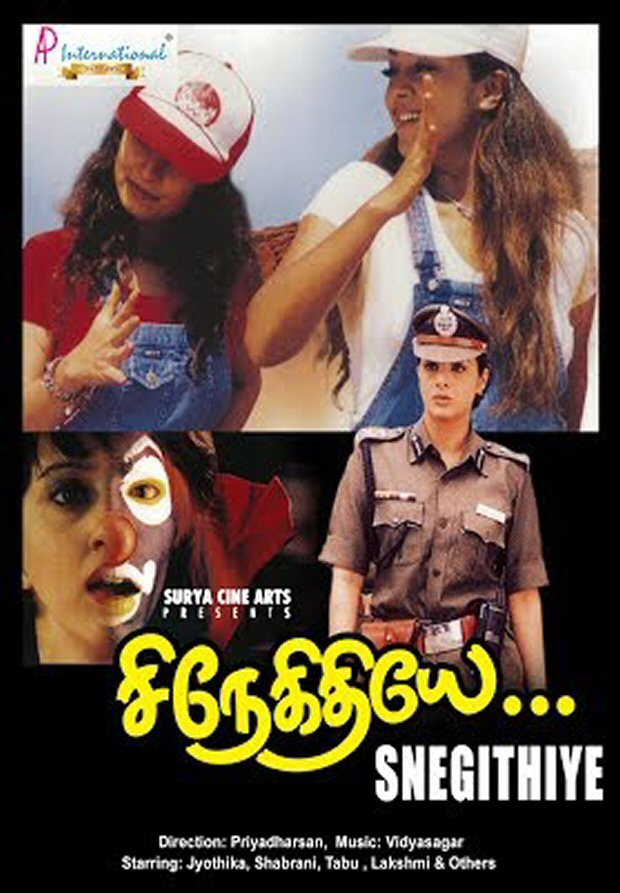 Well the actress' brush with female centric cinema started at an early stage of career and she decided to risk it as being the naïve and young college student in Snegithiye. The film, which is heavily inspired by the Marathi thriller Bindhaast, featured her alongside Sharbani Mukherjee with Tabu in a prominent role. The actress, who is falsely accused as an accomplice to a murder along with her friend Radhika, portrayed the role to the T. The film was later also dubbed in Hindi as Friendship. It has remained to be one of the most underrated roles of the actress.
2. Chandramukhi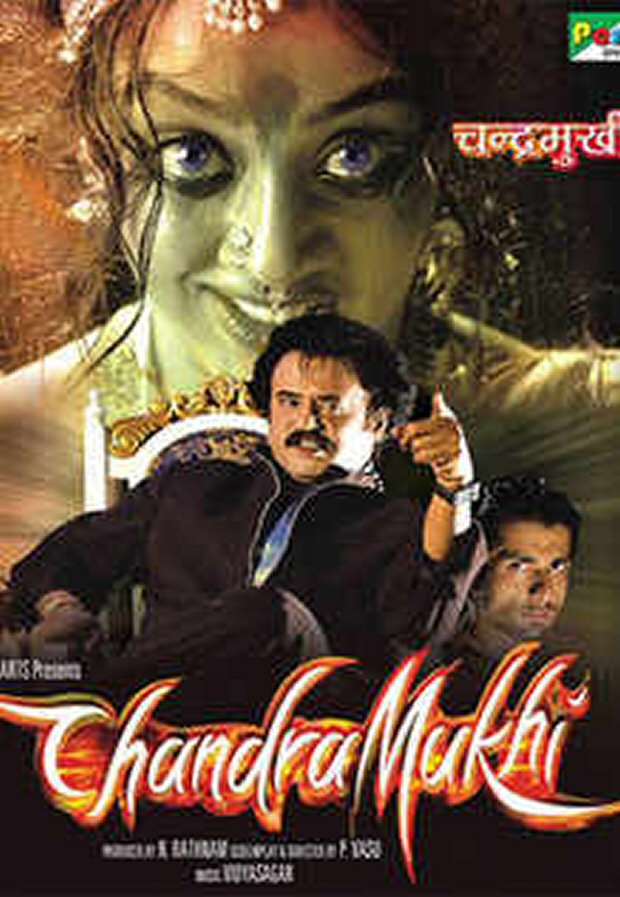 The film which is originally the remake of the Malayalam film
Manichitrathazhu
starring Shobana, Mohanlal and Suresh Gopi is a thriller based on multiple personality disorder. While the film demanded a strong female protagonist considering the strong character portrayal who can switch from one character to the other conveniently, we had Jyothika handling it quite efficiently. Despite the fact that Rajinikanth essayed the role of Mohanlal from the original, Jyothika managed to make her own mark with her strong screen presence and character switches.
3. Mozhi

This would be probably be a silent movie for Jyothika, even if it wasn't for others. Jyothika plays the role of the one with hearing and speech impairment in this film which features her opposite Prithviraj. The role was probably one of the most challenging ones for the actress because she had to convey every emotion without speaking a single word. The film went on to gain mass and critical acclaim. With this film, Jyothika yet again proved her mettle in the genre of female centric films as she won appreciation for her powerful portrayal of Archana.
4. 36 Vayadhinile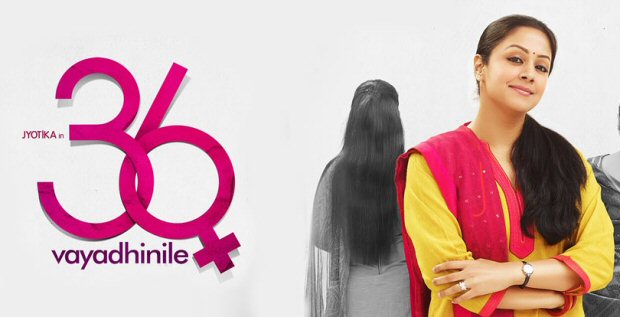 There is a reason why this film is special in more ways than one. Firstly, it marked the return of Jyothika in Tamil film industry after six years. Secondly, it is a remake of an already successful Malayalam film called How Old Are You. Portraying the role of a simple housewife, the film's story is about self-discovery of a woman, who had probably left her real and confident self behind amidst the chaotic and mundane life. The film, quite literally, was also a comeback of the confident Jyothika who had won hearts even before the sabbatical. The film was said to be a must watch for all Indian women.
5. Magalir Mattum

Jyothika actually plays the key factor who reunites three friends after thirty years. Her role is dynamic, feisty and independent and one could not help but fall in love with Prabhavathy's efforts for her mother-in-law and her friends and not in a quintessential bahu aka daughter-in-law manner! The film in itself has a unique plot and showcases the actress in the role of a documentary filmmaker. And undoubtedly, we have Jyothika who yet again managed to woo the audience with her character and the film earned rave reviews at the box office too.
Well, we have five reasons why we surely know that Jyothika will definitely win your hearts in Kaatrin Mozhi, wouldn't you agree with us?
Also Read: Tumhari Sulu remake: Jyothika impresses with her simplicity in Kaatrin Mozhi [see pics]
Click HERE to read more and view the original source of this article.


Loading ...