Arjun Kapoor has an array of line up and in different spaces. While his recent release Namaste England has been a romance drama, his upcoming films include a gritty drama Sandeep Aur Pinky Faraar, an action thriller India's Most Wanted and period drama Panipat. With the kind of films he has been choosing, the actor feels it is good to be in a position where he can take risks and experiment with his roles.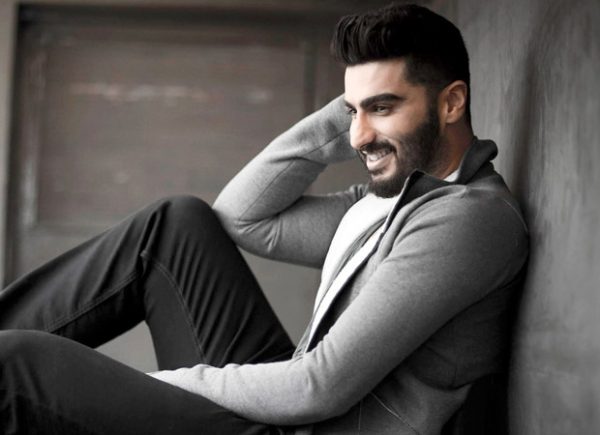 In an exclusive interview with Bollywood Hungama, Arjun Kapoor said that he never planned to take conscious choices in his roles but the intent was to do different kinds of films. "It has never been planned but the intent has always been to do different stuff. As an actor, when you are doing a romantic comedy, you always have slightly an interest to do something like an action thriller. I have been fortunate that I have worked hard enough to be in a position to say 'Yes' and 'No' at my term. And I have tried to use that as sensibly without trying to repeat myself too much. But, I am also aware I would like to do even more variety. It has to jump like when a Panipat comes, it is a jump. India's Most Wanted comes, it is a jump."
"
India's Most Wanted
is a film without a female protagonist because the story did not need it. I have about a week's shooting left. By the end of this month, I will complete it. But, it's been amazing shooting that film. Raj Kumar, sir really loves to draw from you and make it better and better. It's been amazing shooting
Sandeep Aur Pinky Faraar
. I mean Dibakar has this ability to push you. And we don't even realize it, you enjoy it. He gives you a sense of high of being an artiste. With two such evolved and fantastic directors – Raj Kumar Gupta and Dibakar Banerjee. Very nurturing performances. I have enjoyed working with both of them. Like I said, I am at a position where I can afford to take chances. It is a very blessed opportunity for an actor to reach," he added.
Sandeep Aur Pinky Faraar brings back Arjun Kapoor and Parineeti Chopra again after Namaste England. Directed by Dibakar Banerjee, the film is set for March 1, 2019. His next India's Most Wanted with Raj Kumar Gupta is set for May 24, 2019 release.
Also Read: Who is the BEST KISSER – Arjun Kapoor or Sushant Singh? Parineeti Chopra answers
Click HERE to read more and view the original source of this article.


Loading ...