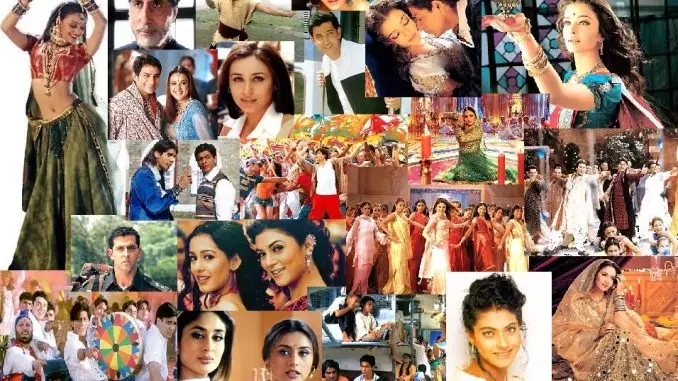 The year has been good for many senior talents—a list led by Rishi Kapoor, Amitabh Bachchan, Anu Malik and singer Udit Narayan. The singer has sung the popular 'Kudiye Ni Tere' for Happy Phirr Bhag Jayegi and the chartbusting 'Dholida' for LoveYatri. And if he sounds perfect respectively for Aparashakti Khurrana and Diljit Dosanjh in the former song, to newbie Aayush Sharma in the second film, well, his vocal freshness has everything to do with it.
Next year, Udit Narayan will complete 40 years in the industry since his first recording for Rajesh Roshan's
Unnees Bees
(released in 1980) a small film that starred Mithun Chakraborty, in which he sang a part of an ensemble song for Kader Khan, the veteran writer-actor, along with the late Mohammed Rafi and Usha Mangeshkar. Since then, he has sung for almost every composer or actor and with every co-singer, including most of the legends.
This long and rewarding journey is replete with honours led by the Padma Bhushan, two National Best Playback Singer awards and many other honours. And Udit is happy with his current lot at a time when his contemporaries barely get assignments.
In the last decade, Udit has again recorded more songs than any of them—from Vishal-Shekhar's Tashan and Student Of The Year to Sachin-Jigar in ABCD, It's Entertainment and Humpty Sharma Ki Dulhania. And made a mark!
But this time round, there is a decisive contemporary touch because he has sung for 'today' artistes rather than senior or middle-age actors. It is these songs that can give a facelift to his career, as an identifiable voice for young actors.
"I am happy they still remember me," is his comment when we ask how he got both the songs, one composed by Sohail Sen and the other reworked by Tanishk Bagchi. "I am really delighted that all my associates and the industry still like and want me. It is God's blessings. Actually Azeem Dayani, the music supervisor of LoveYatri, and Tanishk Bagchi wanted my voice, and with Sohail Sen, I have a long relationship with his family as well."
Does he feel that producer Salman Khan had a hand in getting him the LoveYatri hit? "I have sung so many hits for Salman-bhai," he laughs. "He always looks into his music. Now, it is obvious that without his approval, I would not have got the song!"
How has he maintained such a fresh texture?
A pleased laugh follows this. "I think that it's my hard work and honesty paying off," he says. "People think that I can be still better in the years to come. I feel the fact that I have no negativity in me also matters. I have never kept a competitive outlook, never bothered who has got how many songs and how far any singer is ahead or behind me. I strongly believe that your good deeds count in this world, only then can you sustain. So I have focused on my work."
He also adds that ostentation in lifestyle is a no-no for him. "I still have a simple mobile phone, and drive my own small car, the Hyundai i10," he points out.
How busy is he on the regional film front? "If I was singing 100 songs before, I am singing 30 to 35 now," he admits. "Most of my songs are for Bhojpuri cinema, but I also sing in Bengali and in the four South Indian languages. Yes, I had some health issues that also made me reduce my work. I have also reduced shows to about one every month, because my energy is not what it used to be."
One advantage Udit always had is that he is fully trained in music from Mumbai's Bharatiya Vidya Bhavan, on a scholarship that brought him here from his village on the Bihar-Nepal border. Does he still do his riyaaz, which can also explain his vocal fitness? "Jhoot nahin bolunga (I will not lie)," he replies. "I no longer do riyaaz for three to four hours, but I still do 30 to 40 minutes of vocal exercise daily. But for music, it is also essential to be physically and mentally fit."
Udit, without being a clone, has always been a follower of Mohammed Rafi. Going on a nostalgic trip about his icon, he says, "I felt blessed when my first song was a live recording with Rafi-saab. And he told me not to be nervous, as he too had felt the same way in his first few recordings! 'Sing in the right mood, you have to go far!' he advised me— and I did that! Even today, I try to emulate his great qualities, like his soothing voice that was as pure and unadulterated as crystal-clear water."
He raves, "Yes, I am proud to say that I come from the Mohammed Rafi school. But all the singing legends, including Kishore-da, Mukesh-ji, Manna-da and the Mangeshkars, are like divine incarnations, so it is natural that I try to take the best from each."
What are his views on the current trend of trying out different voices for one song? A huge guffaw follows this query. "Yes, this is in fashion now! I recently recorded for a very talented young composer who warned me that my voice may be dropped because of the others involved. I sang for an actor for whom I have sung many hits! And it became popular! But what's the point? A composer usually knows which singer will suit his song best. And such things don't augur well for the future of a song! Yes, I have also heard that in some cases, the composer also tries out different voices because he is unsure! Technology has made this possible."
Unlike the legends, today anyone can record a song, he feels. "But it is all to do with the times," Udit notes. "India has a population of 125 crore. There are so many for whom singing and other ambitions are there, and today, they can get a chance, which would be difficult in my time."
Similarly, he refuses to call today's music bad. "Viewpoints change with time. But I must say that the difference today is between great and good work. " Udit declares, "For me, however, even if I get to sing just one song a year, after singing in 36 different languages and dialects for almost four decades, I will see that my voice retains its appeal, and I promise I will keep singing until I die!"
Also Read: "My son made a mistake. He will issue a public apology" – Udit Narayan breaks down
Click HERE to read more and view the original source of this article.


Loading ...