Shivashish Mishra, who has been one to the strongest contenders of Bigg Boss 12, had to bid adieu to the house earlier this weekend. He was eliminated from the show for breaking the rules and after his exit, he decided to open his heart out on the ongoing rumors about him and the show. Starting with the show, he has maintained that Bigg Boss has been very harsh to him and in the same breath, he confessed that he was aware of the consequences.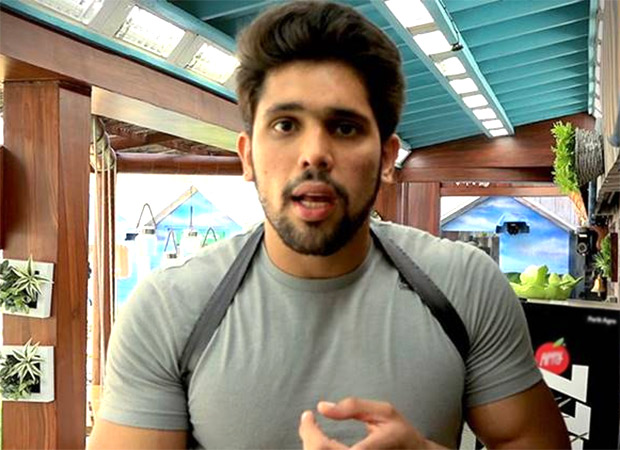 In recent reports, Shivashish Mishra has reasoned about his actions and what prompted him to break the rules of Bigg Boss 12. While he was considered to be one of the leading contenders, he had also gained his own share of fanbase, his exit has come as a shock to many. However, most of them were aware that this would be result followed by his action of breaking rules. Speaking of the same, Mishra believes that amidst bigger 'gunehgars' [wrong doers] on the show, he was unjustly asked to go to jail due to personal vendetta. So he asserted that he decided to break rules only because he found this completely unjustified. He also went on to question as to why Bigg Boss waited for a day to throw him out, whereas he could have been asked to leave on the same day.
In between all these consequences, Shivashish Mishra continued to pour praises towards the host Salman Khan. He stated that 'Salman sir' had put forth the decision quite humbly and he has nothing against the superstar host. He also appreciated Sreesanth and asked fans to support him since he believes that the former cricketer is playing very well on the show.
On the other hand, post his exit, Shivashish also went on to clarify on the reports claiming that he is a struggling actor and questioning his pictures with actors like Kareena Kapoor and Saif Ali Khan. Responding to it in these reports, Mishra added that he is a businessman but does photoshoots for a hobby. And that's the reason why one will find these on social media sites etc. He continued to firmly deny that he is a struggling actor and also stated that he has submitted all the documents related to his company to Endemol [producer of Bigg Boss]. Also, reacting to the photographs with celebs, Mishra casually dismissed the same maintaining that he attends these parties where he meets them.
Also Read: Bigg Boss 12: Anup Jalota RETURNS to Bigg Boss house and makes SHOCKING revelation to Salman Khan about Jasleen Matharu
Click HERE to read more and view the original source of this article.


Loading ...